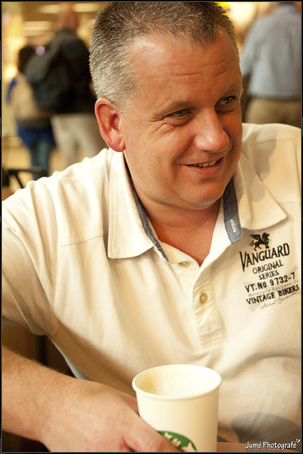 Eric Sloof is working in the information technology for nearly 20 years and has built up a broad experience. Currently he's active as a VMware Certified Instructor and combines the delivery of VMware Training Courses with consultancy. Besides teaching and consultancy, he's an active member of the VMware community and VMware has rewarded him with the vExpert title. His website NTPRO.NL is voted as one of the best VMware blogs year after year and ranks high in the top 25. Eric also has started several successful VMware LinkedIn groups with a great number of active participants. As a key member of the Dutch VMUG, Eric has delivered several well received VMUG and VMworld sessions. His most recent presentation about "Mythbusters Goes Virtual" was a top session at the VMworld 2011, both Vegas and Copenhagen. Eric has successfully passed a wide range of VMware certifications like the most current VCAP-DCA and VCAP-DCD, but also VSP, VTSP, VCP2, VCP3, VCP4, VCP5, the Enterprise-Level Systems Administration Exam and the VMware Design Exam. In his spare time Eric records online VMware training sessions which are published trough iTunes and YouTube. The training sessions are very well received and have been watched by hundreds of people. As an active member of the Twitter community, Eric has over 3000 followers.














VMware certified instructor


As a VMware certified instructor I can help organisations who want to maximise the benefits of the VMware virtualization products. Their IT professionals will benefit from attending in-depth, hands-on courses. These courses include the highly popular 'vSphere Install & Configure and Manage' that also prepares IT professionals for VMware VCP, VCAP and VCDX certification, along with the following list of training courses for deployment experts and systems integrators.


VMware vCloud: Architecting the VMware Cloud
VMware vCloud: Overview
VMware vCloud: Deploy and Manage the VMware Cloud
VMware Sales Professional
VMware Technical Sales Professional
Application Virtualization with VMware ThinApp
VMware Cloud 1.5: Design Best Practices
Using VMware vCenter Lab Manager
VMware vCenter Operations Manager: Analyze & Predict
VMware vCenter Site Recovery Manager: Install, Configure, Manage
VMware View 5: Design Best Practices
VMware View 5: Desktop Fast Track
VMware View 5: Install, Configure & Manage
VMware vSphere 5: What's New
VMware vSphere 4: Automation with vSphere PowerCLI
VMware vSphere 4: Advanced Fast Track
VMware vSphere 4: Capacity Planner (Partner Only)
VMware vSphere 5: Design Workshop
VMware Exam Preparation Workshop (VCP5)
VMware vSphere 5: Fast Track
VMware vSphere 5: Install, Configure, Manage
VMware vSphere 4: Manage Availability
VMware vSphere 4: Manage and Design for Security
VMware vSphere 4: Manage for Performance
VMware vSphere 4: Managing Scalability
VMware vSphere: Overview
VMware vSphere 5: Optimize & Scale
VMware vSphere 4: Skills for Storage Administrators [V4.1]
VMware vSphere 4: Skills for Operators
VMware vSphere 4: Troubleshooting
VMware vSphere Transition to ESXi
I've recorded some online training courses and they are freely available at this link: