New Features and Improvements:


High availability


Three active nodes for more availability.
HA node can use other device types as a storage. It can be DiskBridge, IBV, Deduplication.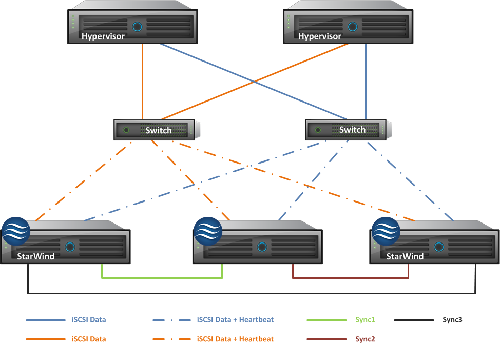 Deduplication
Replication to remote iSCSI Tartet over WAN as an experimental feature.
Data deletion support. Unused data blocks are overwritten by new actual data.
30% less memory usage (2MBs per 1GB of deduplicatied storage on 4kb deduplication block).

StarWind SMI-S agent: . This is now available as a separate download.
Backup Plug-in for ESX virtual machines (coming soon!)