This VMware Mirage large-scale reference architecture solves two common challenges faced by IT managers today:

How to back up a large number of desktops deployed throughout the enterprise while protecting the

customization, applications, and data that personalize each system for its end user.

How to migrate thousands of desktops from Microsoft Windows XP to Windows 7 efficiently, with minimal

impact on IT resources and end-user productivity.
Both tasks typically require a substantial investment in IT resources and the use of separate backup and PC
lifecycle management tools. VMware Mirage, however, performs both tasks efficiently. The test results in this
paper show that Mirage delivered even better results than initially expected. VMware Mirage
Efficiently backed up desktops located on a local area network (LAN), slashing the amount of data transferred

to the data center by up to 32 percent through its deduplication and compression capabilities.

Increased system performance to match increased network bandwidth, linearly decreasing the amount of

time required to back up desktops.

Migrated up to 800 desktops concurrently from Windows XP to Windows 7 in a short time, requiring minimal

IT resources and bandwidth.

Reduced end-user downtime and resulting productivity loss during the migration to 26 minutes on average.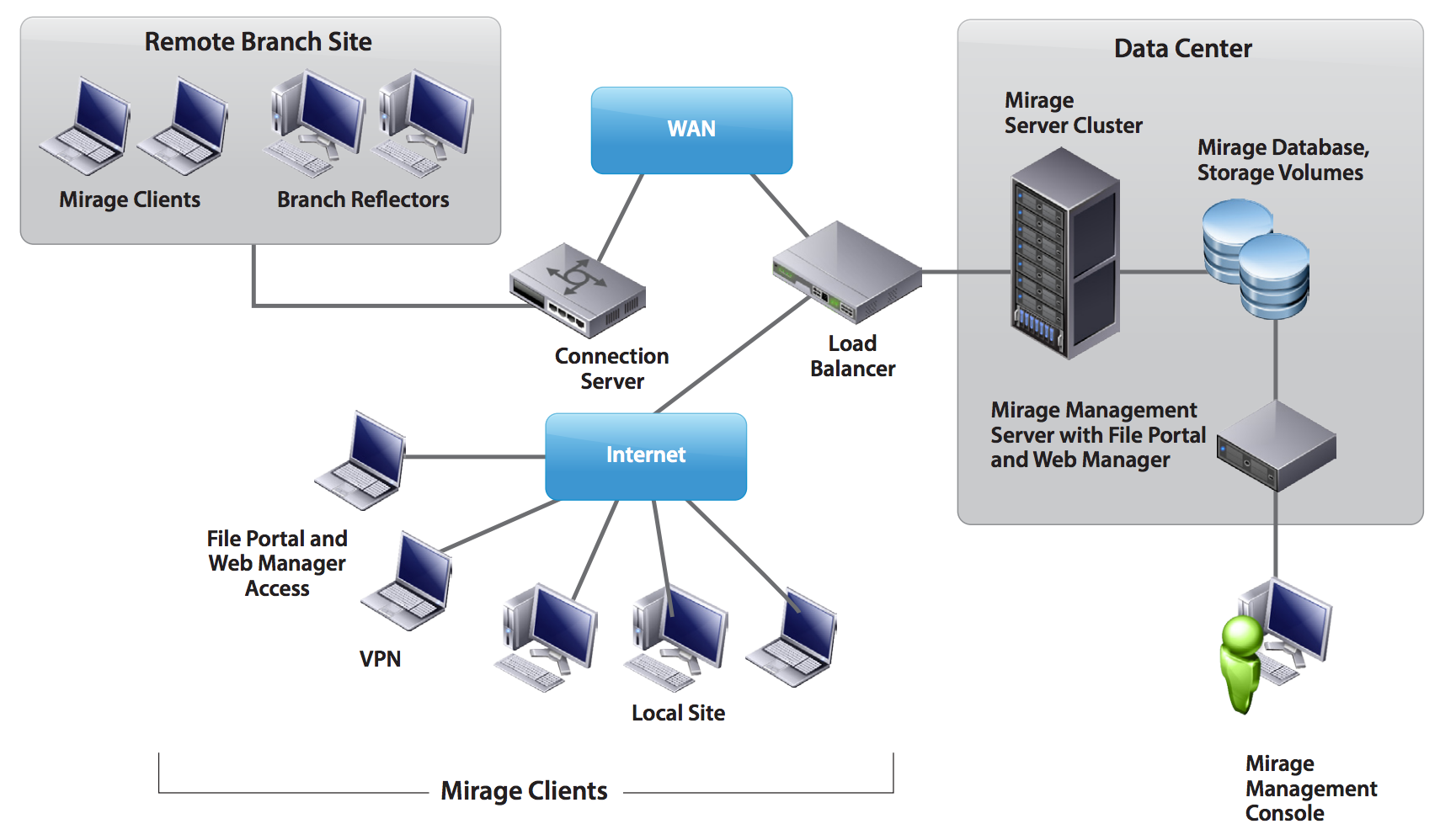 This reference architecture
and the real-world testing behind it are provided to help guide the planning and
design of other successful Mirage implementations.