Kom op 6 maart naar conferentiecentrum 1931 in Den Bosch
en krijg antwoord op je vragen én leer van tips en adviezen van experts, mede vmugers, VMware en de aanwezige sponsors. We gaan voor een gevarieerd programma met voor ieder wat wils!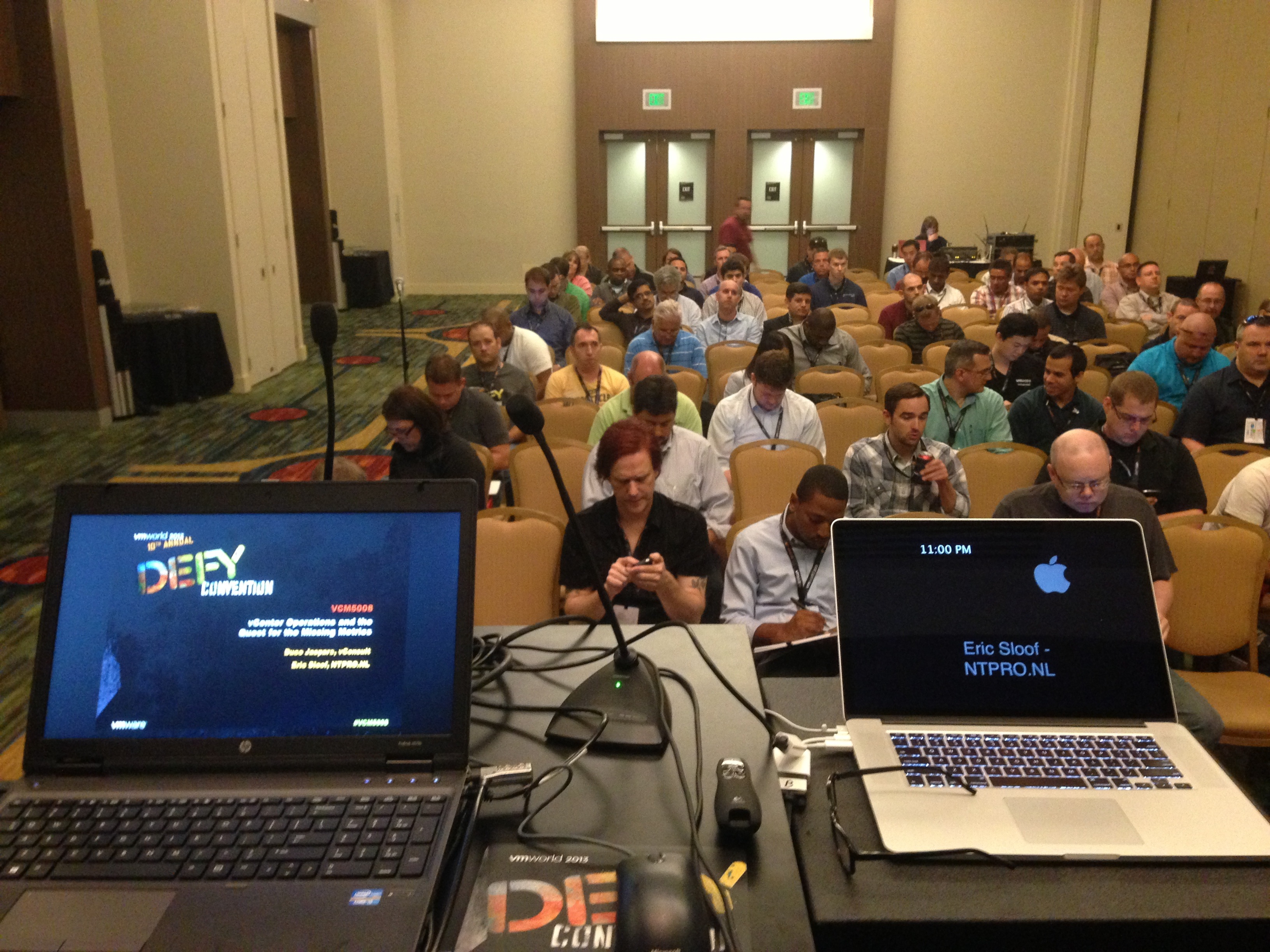 15.15-16.00 - vCenter Operations and the Quest for the Missing Metrics
This session will teach you how to customize vCenter Operations to provide you the information you really need for your business. We do this by giving you some real life examples from the field where we use Custom Dashboards, Super Metrics, Adapters and Alerts in order to give you the best possible view into the well-being of your environment. You'll also see a live demo of third party integration and you'll learn how to monitor the performance of your enterprise to diagnose and prevent problems.
Presenters: Eric Sloof - VCI, NTPRO.NL Duco Jaspars - Consultant, vConsult