The VMware Guest Console Tool is a GUI Tool to launch the console of a powered on VM Guest.
Currently, only powered on guests are included, although, if requested, a version to include all guests can be compiled. Check out the
screenshot
to get an idea of what it looks like.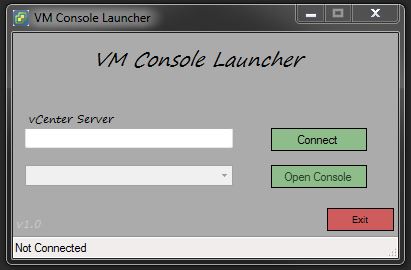 Minimum Requirements:
PowerCLI 5.5

.NET Framework 4.0

PowerShell 3.0
Guest Console privileges to at least 1 VM managed by a reachable VMware vSphere Environment.
Download Here