This technica white paper is intended for IT architects and administrators who want to understand the performance and scale attributes of VMware App Volumes in a virtualized desktop environment.

The reader should have a solid understanding of desktop and application virtualization, familiarity with VMware Horizon, especially the View feature, and VMware vSphere products, in addition to an understanding of sizing and performance concepts.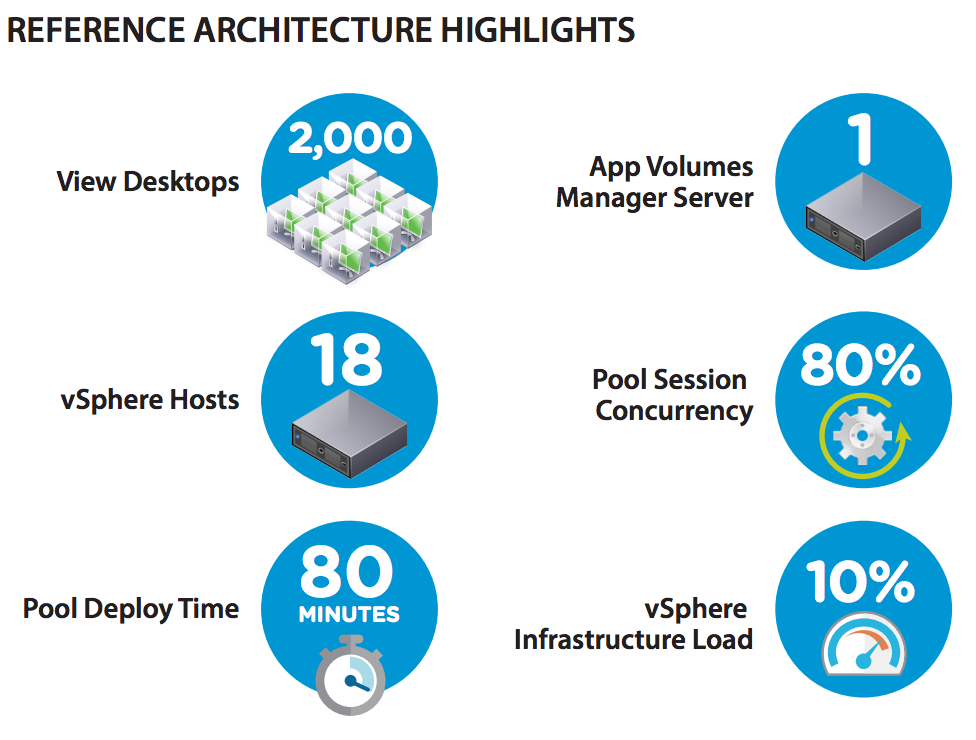 VMware has carried out extensive testing to evaluate the performance and capacity characteristics of VMware App Volumes in a View desktop environment. This paper describes a simple, validated architecture and details of the test results, which are summarized in the infographic above.