Engineers, designers, and scientists have traditionally relied on dedicated graphics workstations to perform the most demanding tasks, such as manipulating 3D models and visually analyzing large data sets. These standalone workstations carried high acquisition and maintenance costs, and they required the user to be present in the lab or office. In areas such as oil and gas, space exploration, aerospace, engineering, science, and manufacturing this meant that an organization's individuals had to be located in the same physical location as the workstation.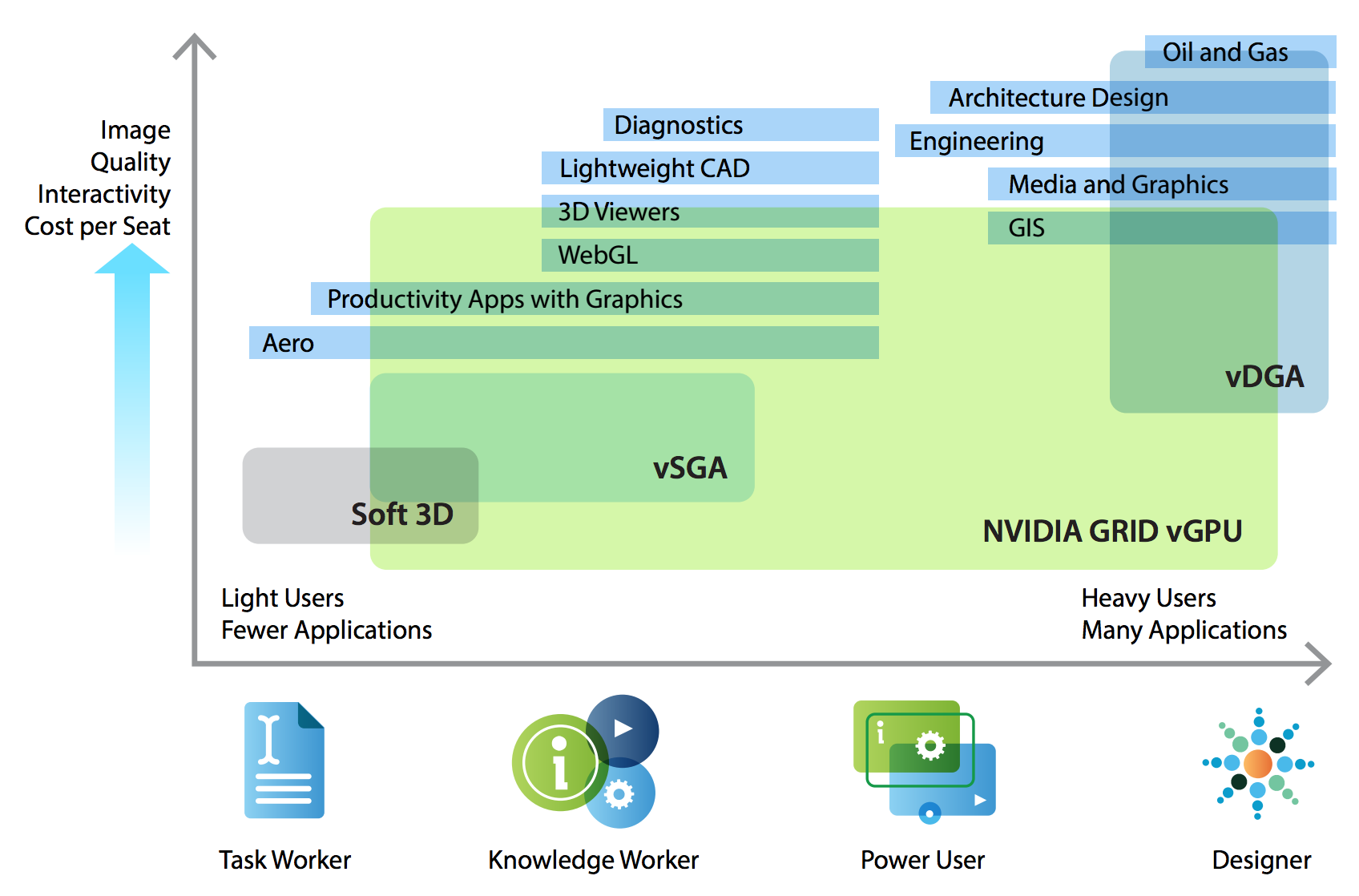 Virtualizing the graphics workstation provides immediate benefits by enabling workers to collaborate and be productive from any location, using any endpoint device. This enables organizations to employ the best global talent available and work more easily with valued partners and suppliers. Virtualization also offers both CapEx and OpEx savings, driving down acquisition and maintenance costs.

Innovations in hardware-based graphics acceleration and virtualization technology have made graphics workstation virtualization a reality. With the latest generation of virtualization software, display protocols, and advanced graphics cards, virtual desktops can meet and even exceed the performance expectations of designers and researchers accustomed to working on high-end standalone graphics workstations. The ability of a single physical GPU to support multiple users also has important implications for IT as well as for users who
are increasingly accustomed to mobility.
Get a copy of the technical whitepaper: Deploying Hardware-Accelerated Graphics with View Virtual Desktops in Horizon 6.2