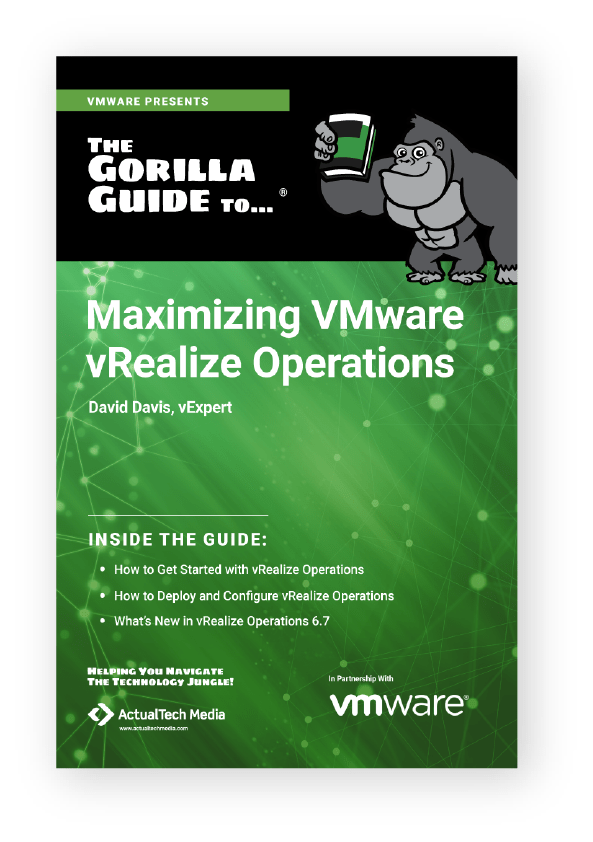 In this free e-book written by David Davis you'll learn the power of vROps: how it works, how it's packaged, how it's installed, and how it's configured.

More importantly, you'll learn how to maximize the power of vROps to make the most of your vSphere infrastructure.

When paired together, vSphere 6.7 and vRealize 6.7 are an unstoppable data center solution that provides powerful features like predictive DRS, workload optimization, cost savings and ultimately, the self-driving data-center.