Many organizations have taken advantage of the operational efficiencies that come from server virtualization. These efficiencies have reduced the time to deploy new applications from weeks to days. Until now, however, the process for provisioning the necessary infrastructure services to run those enterprise applications has remained a mostly manual and time-consuming process.
This can diminish the gains initially achieved by server virtualization and can hinder the adoption of cloud computing. The integration of F5 and VMware products helps solve these challenges. VMware NSX transforms network operations and economics in the data center by enabling neverbefore-possible service delivery speed, increasing agility, and dramatically reducing both the capital and operational costs associated with networking and security improvements.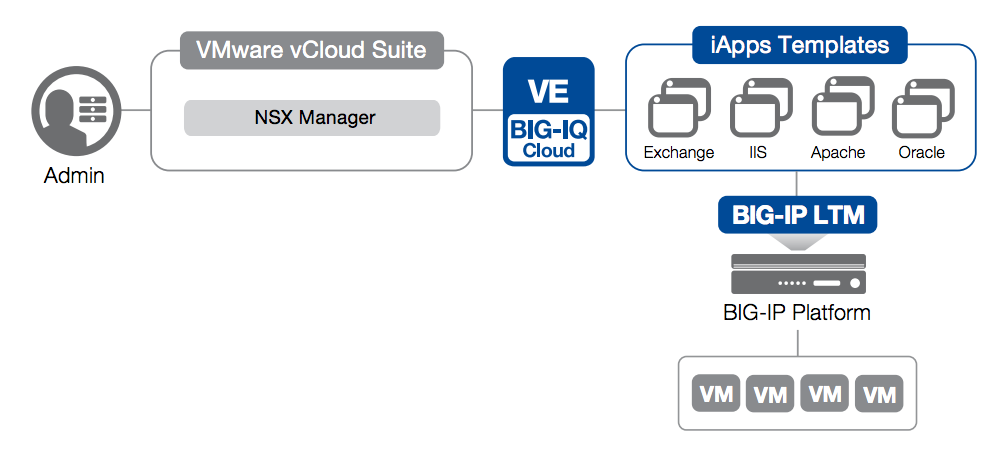 With F5® BIG-IQ™ Cloud, IT administrators can provide the full suite of services offered by BIG-IP® products—such as BIG-IP® Local Traffic Manager™ (LTM), BIG-IP Global Traffic Manager™, BIG-IP Access Policy Manager®, and others—directly from within NSX Manager as part of the normal virtual machine deployment sequence. This shortens the all-inclusive application provisioning process from days to just minutes.