VMware has expanded its software application-delivery options with the release of Horizon 6.0. VMware is already known for providing virtualized applications through VMware ThinApp, and centralized application and desktop management through View.
Horizon now adds a new option: application remoting based on Microsoft Remote Desktop Services (RDS).
RDS, formerly known as Terminal Services, is a Microsoft technology that enables remote users to share applications installed on servers in the data center, as well as to share session-based desktops.


RDS hosting of applications is also sometimes referred to as app publishing or app remoting. RDS hosting provides users with access to applications that are installed on a remote RDS host.
In Horizon, Remote Desktop Services hosts (RDS hosts) deliver Windows-based applications or desktops. The RDS host is a server containing both Microsoft RDS and View Agent. By installing an application on an RDS host, you can make a single instance of an application available to thousands of users, who access it remotely.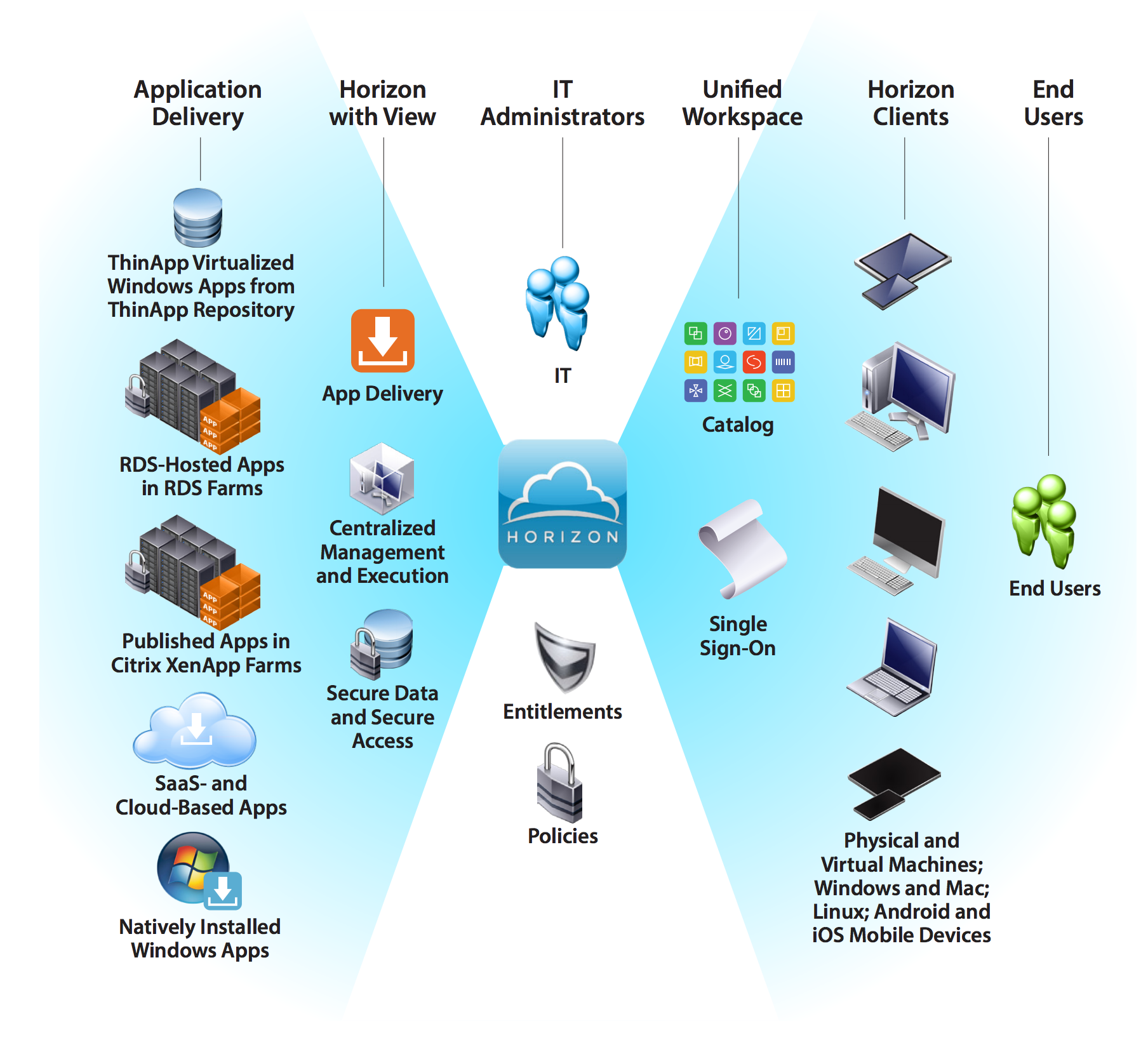 VMware Workspace Portal, one of the platforms in Horizon for delivering applications to users, is included in the Horizon Advanced and Horizon Enterprise editions, but not in Horizon View Standard Edition. Workspace provides a central, unified portal where applications of all types can be displayed to your end users through an HTML browser.
Workspace can aggregate and display:
RDS-hosted applications

ThinApp packages

Citrix XenApp published applications

SaaS- and cloud-based applications

Workspace works on

View desktops and RDS-hosted desktops

Physical and virtual machines

Both Windows and non-Windows devices (Mac, Linux, iOS, and Android)
New technical white paper:
Application-Delivery Options in VMware Horizon 6.0