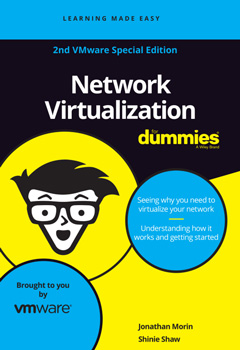 Is your network keeping up with the pace of the business? Being first to market and exceeding customers' expectations are keys to success in today's environment.
You can't afford a network that can't keep up with the demands for cloud-hosted, distributed apps, and the increasing threats of cybercriminals.
To get the speed and agility you need, you need to modernize your network.

Download "Network Virtualization For Dummies" to learn the new approach to networking.