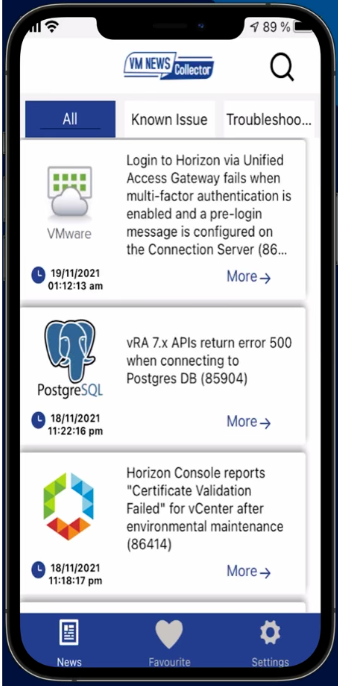 The VM News Collector App is a single source of all VMware announcements, providing users with direct access to information that is currently relevant to their environment.
The App leverages the existing VMware RSS feeds, and builds an easy-to-consume format that can be used by service providers, support teams, and end users alike.
Users of the App are able to securely view the available information on their mobile device, saving them valuable time in gathering crucial information from different locations.