VMworld is the largest annual industry conference on virtualization, attended by IT professionals and executives, technology providers, industry experts, researchers, press and analysts from around the world. VMworld 2008 in its fifth year, is expected to draw more than 12.000 attendees. Don't miss the only industry conference dedicated to virtualization. It will take place September 16-18 in Las Vegas. Sign up to be notified when registration opens for this event. VMware will be posting the new VMworld 2008 Conference Web Site soon with information about registration, pricing, agenda, sessions, sponsors/exhibitors, hotel and travel. You can submit any conference questions you may have.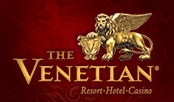 VMworld 2008
September 16-18
Venetian Hotel and Resort
Las Vegas, NV
http://www.venetian.com/
Dear Venetian,
I have a few questions about the upcoming VMware conference September 16-18. There number of people expected is 12.000, how may rooms do you have ? And what is the total conference space you can provide ?

Thank you for your email.  We are in the planning stages of the VM World conference and still do not have the final numbers. We have in the Venetian and Palazzo complex ~7000 Suites and the total meeting space include exhibit area will be just over 2 million square feet.

Do your rooms have an internet connection ?

In the rooms there is a internet connection that runs $9.95 per 24 hr day.   I will not be the main Conference Manager for your convention but I hope this will help. Also for Reference please use both web sites :
www.venetian.com
www.palazzolasvegas.com