VMware Identity Manager is an authentication and application access portal that provides a single point of application provisioning and entitlement for enterprise desktop and mobile users. Although this paper describes on-premises deployment, VMware Identity Manager is also offered for Software as a Service (SaaS) deployment.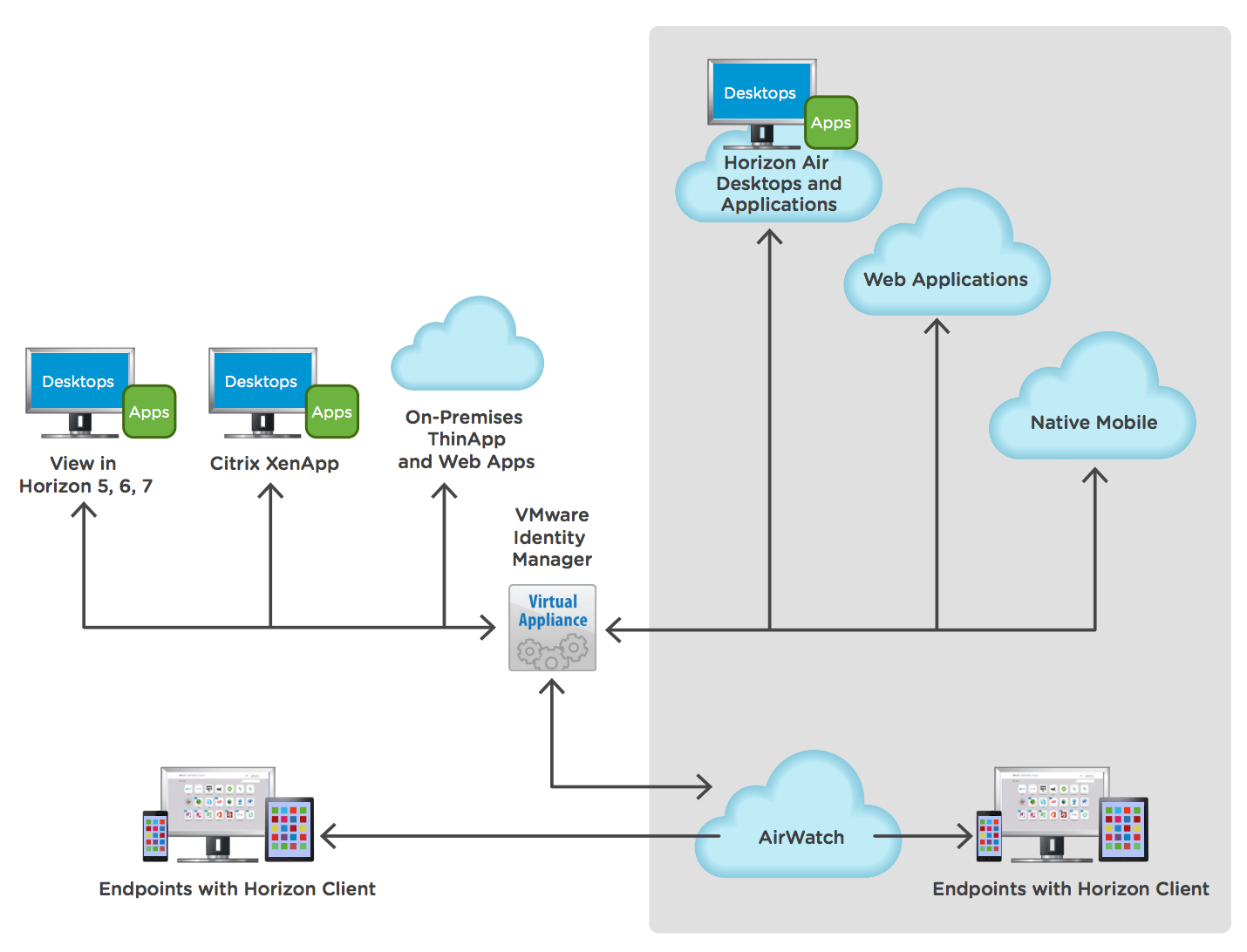 This paper describes general considerations and best practices for planning an on-premises VMware Identity Manager™ deployment, including sizing, design, and gathering of critical environment data.

However, because every environment is unique, each deployment of VMware Identity Manager is unique as well. VMware recommends that you consult the VMware Professional Services Organization (PSO) or one of our certified partners for assistance in designing an implementation that meets your specific requirements. VMware Identity Manager is compatible with View in Horizon 7 and Horizon 6 as well as with other earlier releases.