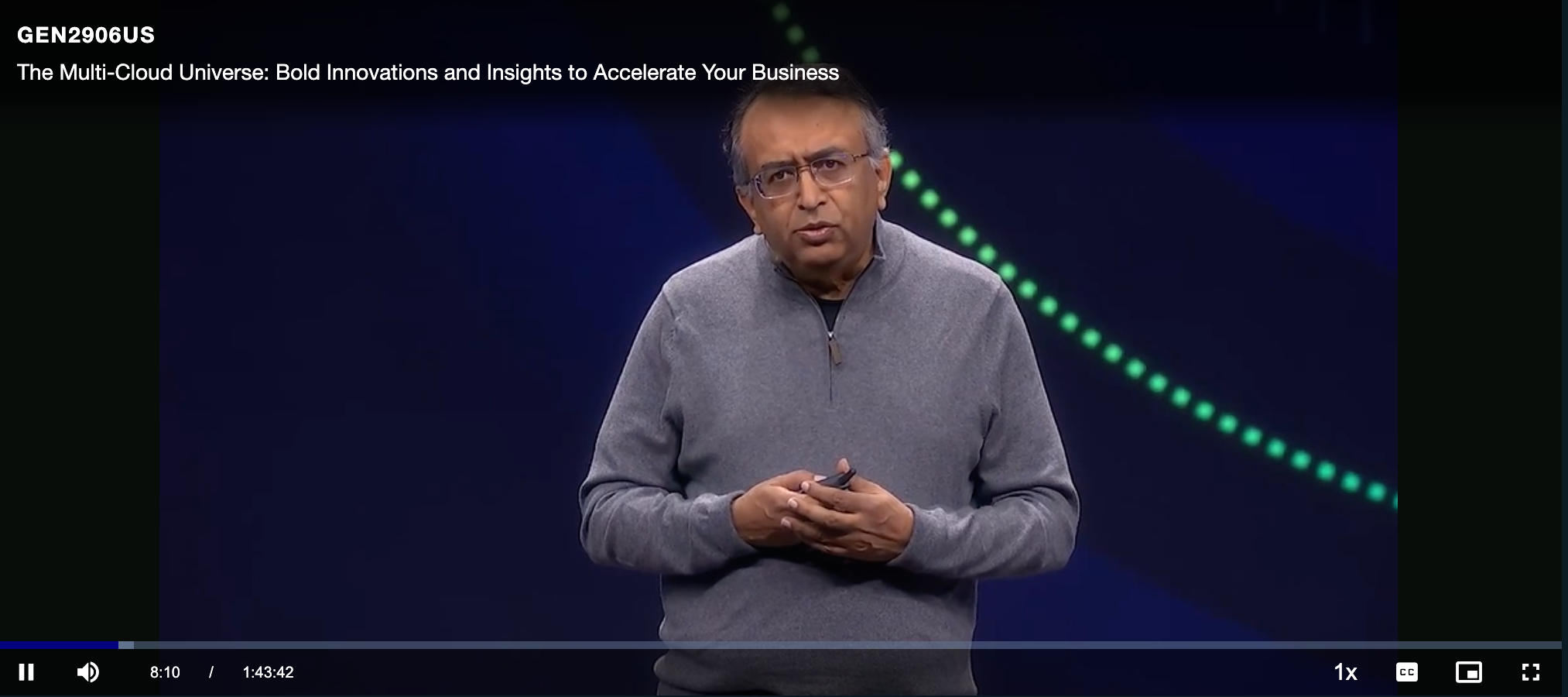 Whether you are a creator embarking on a new path of discovery, or a decision-maker aiming for the outer reaches, your journey starts here. VMware CEO Raghu Raghuram kicks off VMware Explore's general session with a behind-the-scenes look at how multi-cloud is enabling and enhancing our always-on, digital world. He'll shine a spotlight on the ecosystem's role driving transformation from servers to storage to cloud to apps. Everybody's talking about the increasing value of multi-cloud, but what separates the leaders from the laggards?
Get inspired to conquer cloud complexity and transcend chaos by moving from a cloud-first to a cloud-smart approach. Next, VMware President Sumit Dhawan joins CVS Health CIO Roshan Navagamuwa onstage to discuss the U.S. healthcare leader's customer-centric approach as it puts multi-cloud into action. You'll hear fresh insights from S&P Global on why multi-cloud matters more than ever for businesses in a dynamic, unpredictable world.
Then, VMware CTO Kit Colbert and CTO Amanda Blevins will help you align with the right set of technology priorities to gain a competitive advantage. We'll double-click on segments covering cloud-native-platform, cloud and edge transformation, and the hybrid workforce with VMware experts DaShaun Carter, Dave Morera and Teresa Chen. What does it take to power our digital lives safely and seamlessly?
McLaren Racing's Head of Commercial Technology Edward Green shares how racing teams in the pit and hospitality suite guests are gaining the same secure, frictionless access to apps. Widen your perspective on Kubernetes with best-selling author and DevOps guru Kelsey Hightower, and the future of work with renowned expert Jacob Morgan.