This article describes how to hook-up a Cisco C3745 router hosted on GNS3 to a T0 router hosted on VMware NSX and create a BGP Neighbor Adjacency between them. In my home lab, I'm running GNS 3 on an iMac. There is a special component available that allows you to connect the GNS3 world to the physical world. This cloud component can be attached to an extra network interface of your GNS3 VM.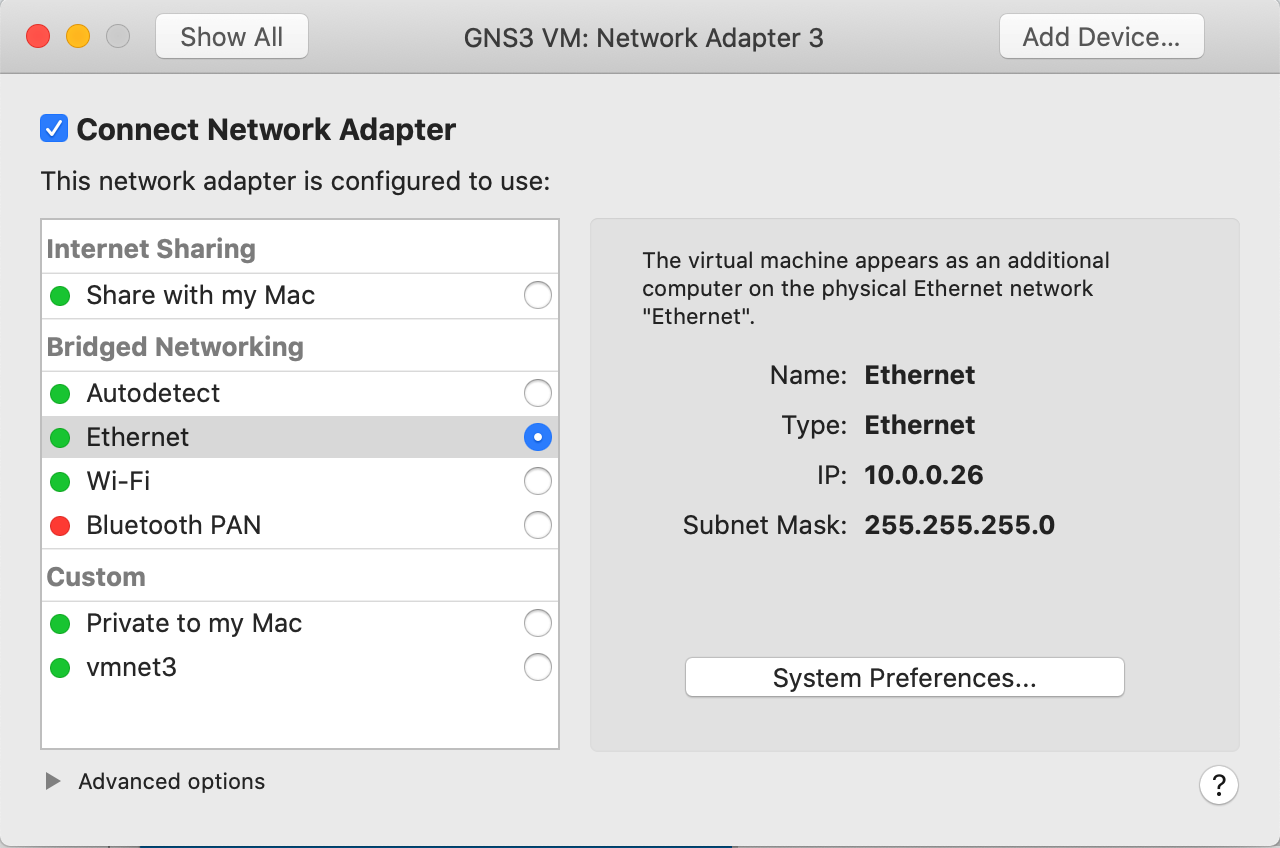 In this picture, I've added a third network adapter to my GNS3 Fusion VM. This adapter is connected to my physical network 10.0.0.0/24.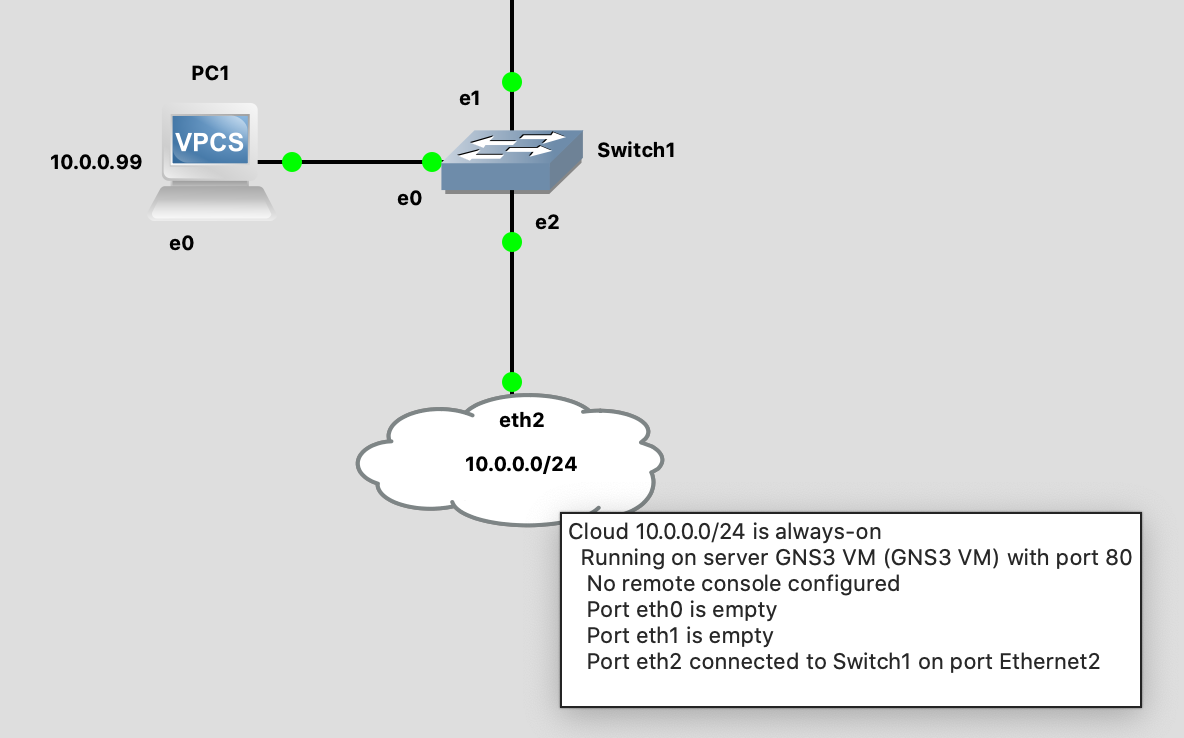 In GNS3 I've dragged the cloud component into the canvas and attached it to eth2. This eth2 port is mapped network adapter 3 of my GNS3 VM. I also dragged a switch and a virtual PC into the canvas, and attached the vPC and cloud component to the switch. I can now ping from the virtual PC to the default gateway of my home network.