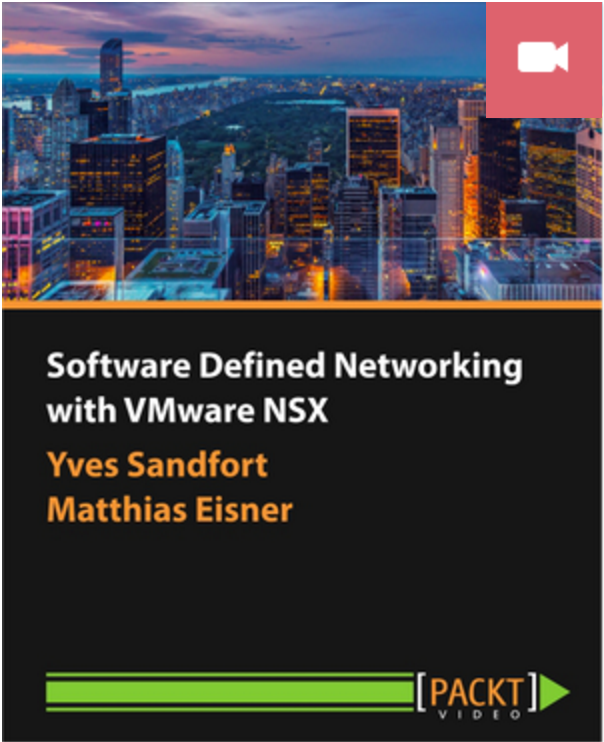 NSX is VMware's networking platform that allows networks and services to be deployed programmatically and is a crucial component in software-defined data centers.
This video course provides step-by-step instructions to help you quickly deploy SDN in production and perform network virtualization with VMware. It will help you install and configure NSX and show you how to deploy NSX on top of your existing physical network and gain control of every aspect of network components (switches and routers) and your connected IT workloads.
The next section covers how to deploy and configure VxLAN-based switches and manage and configure network and gateway services. Finally, you will learn how to use NSX to secure your environment. After finishing this course, you will be able to deploy and maintain network virtualizations and automate your VMware-based infrastructure in less time and in a cost-effective manner. All this will be covered through a practical real-world example right from the start of the course.
For a free Promo code with 75% discount you have to follow both Yves Sandfort and Matthias Eisner on twitter and tweet "Software Defined Networking with VMware NSX by @matthiaseisner and @yvessandfort http://goo.gl/LdyILh"