This guide provides the necessary information for optimizing a Windows virtual desktop or server master image for use in View in Horizon 6 or Horizon 7, or in Horizon Air Cloud-Hosted.

The document is a companion to the VMware OSOT Fling (Operating System Optimization Tool). The document describes optimizations for Windows 7, Windows 8, Windows 10, Windows Server 2008, and Windows Server 2012.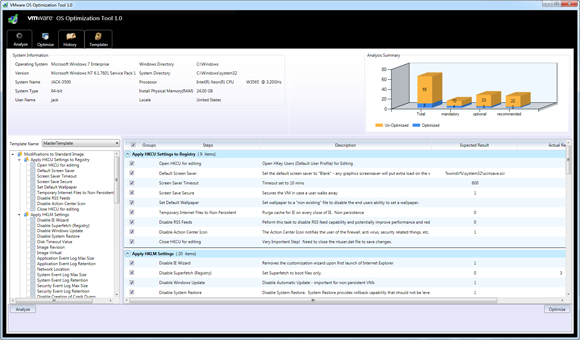 These recommended optimizations enhance the overall scalability and performance within a View virtual desktop infrastructure or Horizon Air cloud tenant environment.