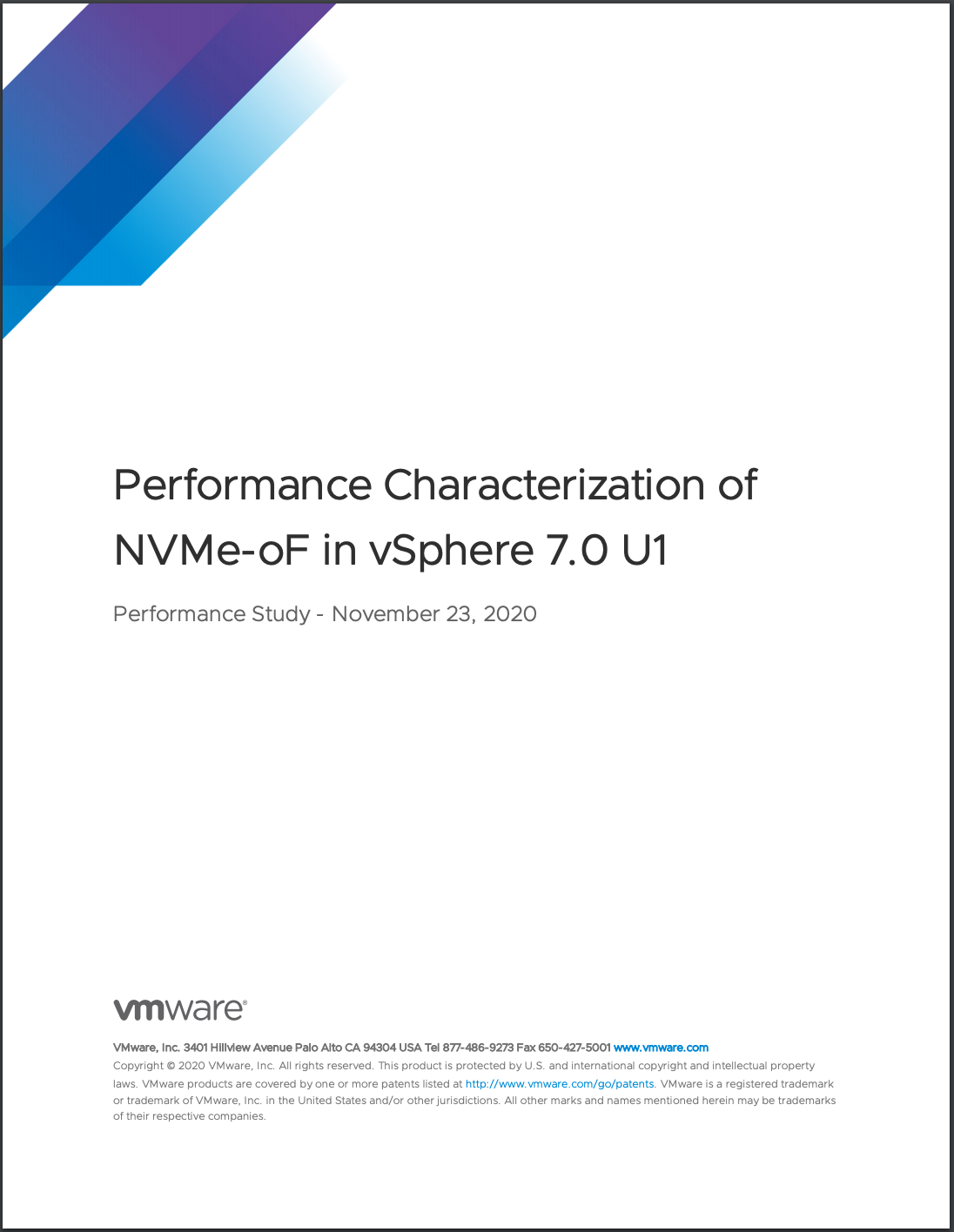 This paper compares the performance of the legacy Fibre Channel Protocol (SCSI FCP) to FC-NVMe on vSphere 7.0 U1.
The benchmark results show that FC-NVMe consistently outperforms SCSI FCP in virtualized environments, providing higher throughput and lower latency.
These results provide a compelling case for customers to upgrade their existing environments to vSphere 7.0 and gain the benefits of NVMe-oF.