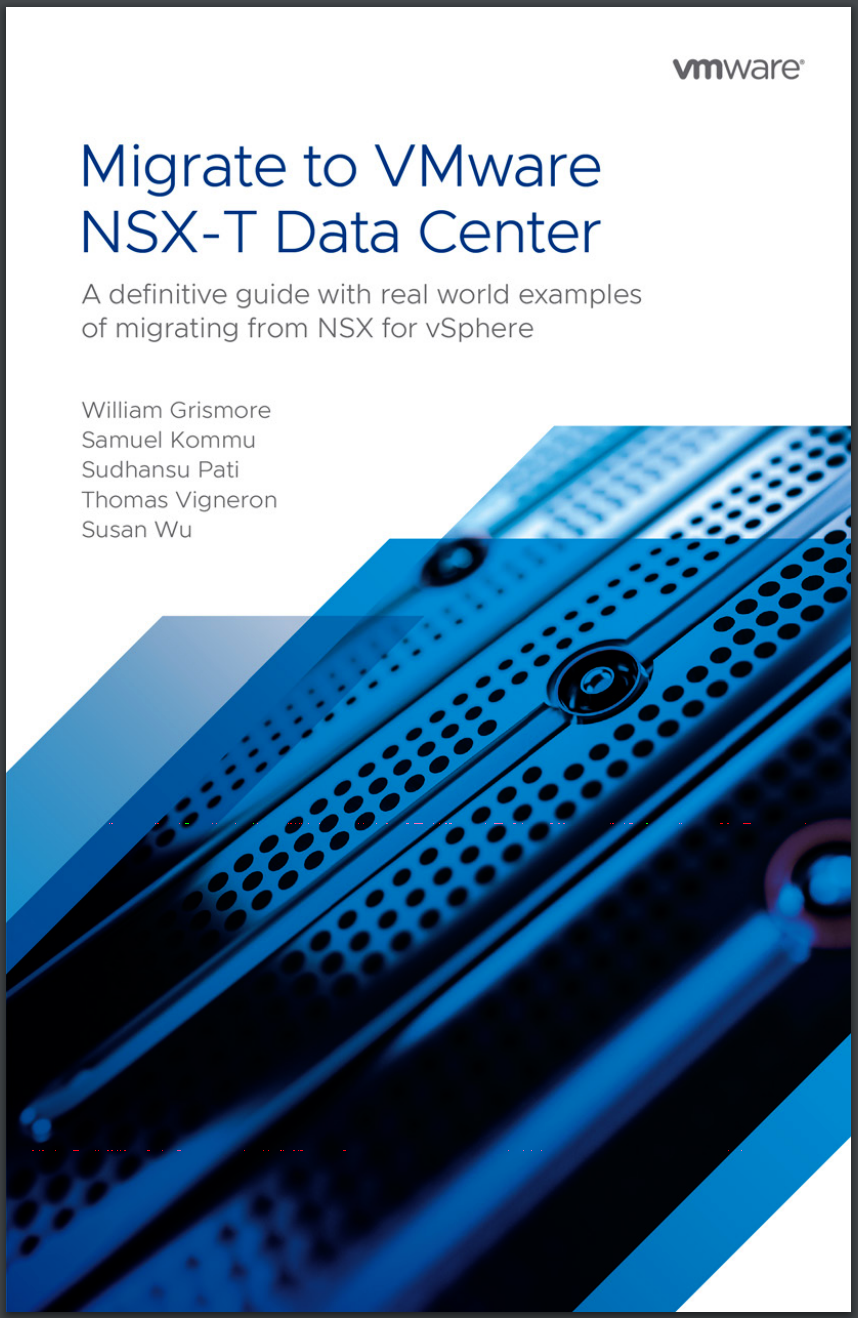 NSX-T is uniquely designed to address these requirements. An enabler of new use cases, NSX-T brings architectural enhancements, security, and operational benefits to this API-driven, modern apps world.

In this book, VMware will discuss the top use cases for migrating to NSX-T:
Distributed applications on multicloud
Cloud-scale networking performance, resiliency, and resource efficiency
Intrinsic security with complete internal firewall
Full stack networking and security for modern apps
Multi-cloud security and governance
Network policy automation and consistent operation
VMware will share the network designs considerations, migration best practices, and step-by-step processes used by VMware and partners to help with the migration journey to NSX-T. Although VMware cannot share some of the customer names, they are sharing the actual process details from real world migrations.