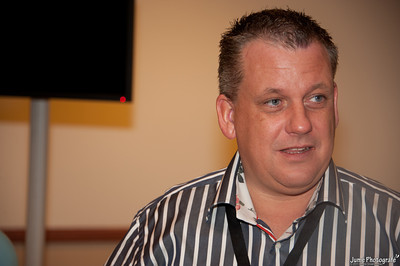 Eric Sloof has received the VMware Certified Instructor Certificate of Achievement Award. The EMEA VCI of the Quarter Award recognises outstanding VMware Certified Instructors from the EMEA region who share their expertise about VMware technologies with others.
The status of VCI of the Quarter Award is retained for three months. In this time award recipients may refer to themselves as VCI of the quarter and also benefit from the privileges that are part of program. A prize chosen by VMware Education Services is awarded to the winners.
Eric has delivered 14 different training courses ranging from "VMware vCenter Site Recovery Manager: Install, Configure" to "VMware vCloud: Deploy and Manage the VMware Cloud" but also "VMware View: Install, Configure,"
He has written over 50 articles related to VMware and Cloud Computing which were all published at his high ranging website NTPRO.NL. He has also recorded several well received instruction videos and was rewarded by VMware with the vExpert title. At the Belgium VMUG he has presented a well-received "Mythbusting" session for a great audience.
Eric participated in several beta certification programs like VCP-IaaS and VACP5-DCA. He also participated in the beta of the new release of vSphere and vCloud Director. He has also written 4 submissions the upcoming VMworld 2012 events in San Francisco and Barcelona. Eric will co-present OPS-CIM1775 - VMware vCenter Operations Customers Come Forward to "Tell Their Story" at the VMworld in Barcelona.
In the past three months, Eris has recorded several well received instruction videos on how to manage and configure vCloud Director and manage load balancing. These videos were made available through the trainer community and iTunes. Eric has also posted his delivery findings of one of the first "VMware vCloud: Deploy and Manage the VMware" training courses - which could help other instructors.
Update: Fellow VCI
Frank Brix Pedersen
from Denmark was awarded with employed VCI of the Quarter. Frank is running a weblog over at
vfrank.org