This paper presents best practices and performance data for VMware Horizon View 5.2 and also highlighted
some of the new features. With optimized PCoIP image caching, a bandwidth improvement of up to 10% is seen
across different network conditions. The other PCoIP improvements included dynamic GPO settings and the
support of relative mouse.

Windows 8 optimizations are also presented which can provide up to 60% bandwidth
savings. There were also performance improvements in the View management side where up to 2x improvement
is seen for various administrative operations such as provisioning, recompose, and rebalancing.

Furthermore, with
new SESparse disk, administrator can minimize storage overhead by efficiently using and reclaiming
storage-space
to minimize the storage capacity requirements for persistent desktops and decreases the need to continuously recompose and restore images.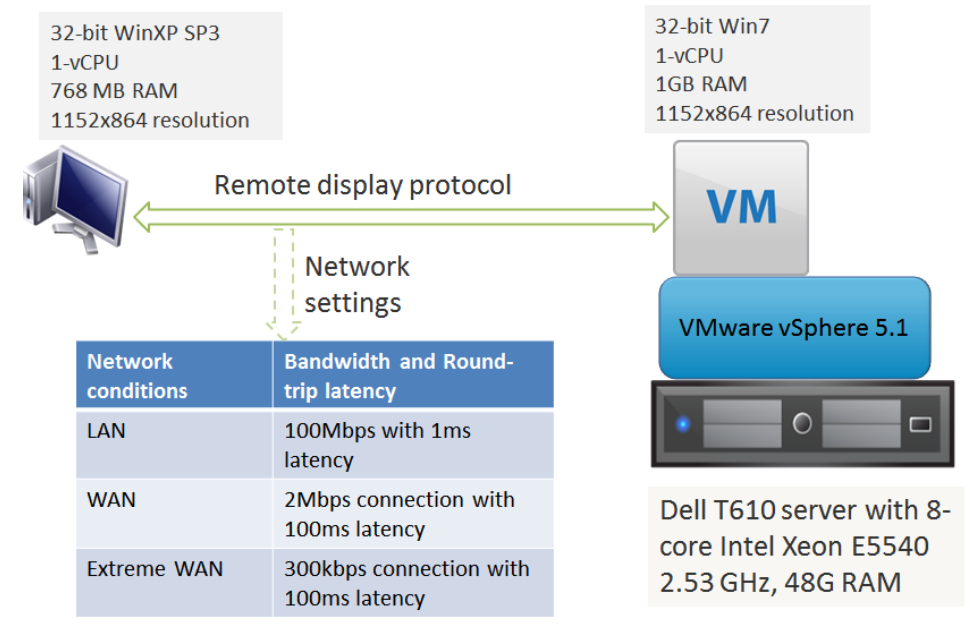 For the vSGA feature, the results illustrated the ability of VMware's hardware-backed 3D support to scale
efficiently and it was illustrated that for light 3D workloads, a 2-socket x86 server with 2 GPUs can support over
100 3D desktops.

This clearly showed the benefits of GPU virtualization and the strength of VMware's 3D strategy
where VMs over-and-above those that can be supported by the GPUs seamlessly use VMware's software
renderer. Finally, best practices for optimizing the parent template, for optimizing PCoIP for different network conditions, and for the vSGA feature were presented.
Technical White Paper - VMware Horizon View 5.2 Performance and Best Practices