The
VMware vRealize Operations Management pack for NSX-vSphere
is a must have for network operations and virtual infrastructure operations team who are planning on scaling their virtual networking functions out across 100's of vSphere hosts.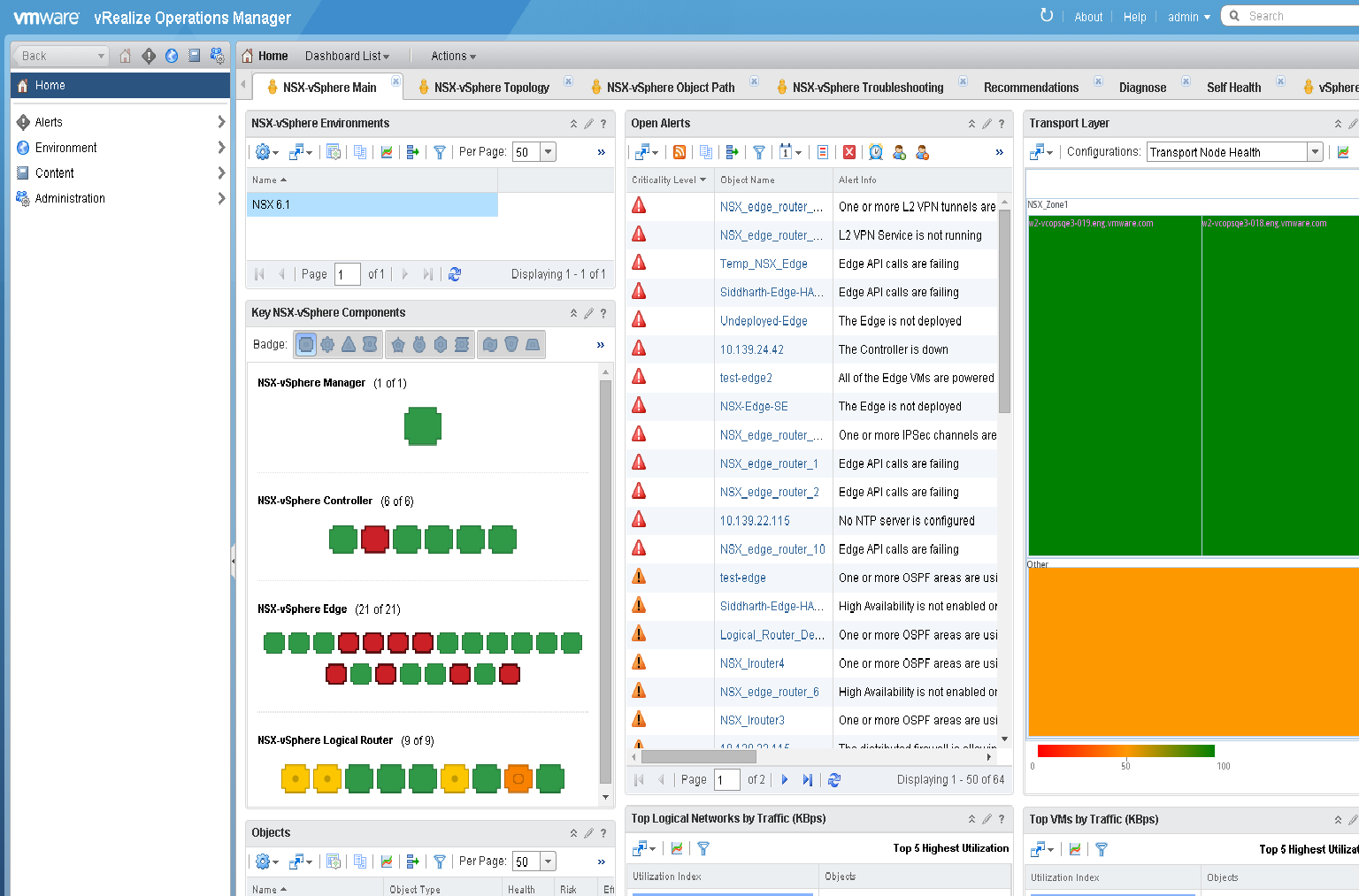 This management pack discovers, analyzes and represents the broad number of virtual networking services available within NSX-vSphere graphically.
Administrators can view this data for quickly identifying configuration, health and/or capacity problems within their virtual NSX networks, and see the impact of these problems with vSphere hosts and virtual machines.