VMware vSphere 6 Fault Tolerance can accommodate symmetric multiprocessor (SMP) virtual machines with up to four vCPUs.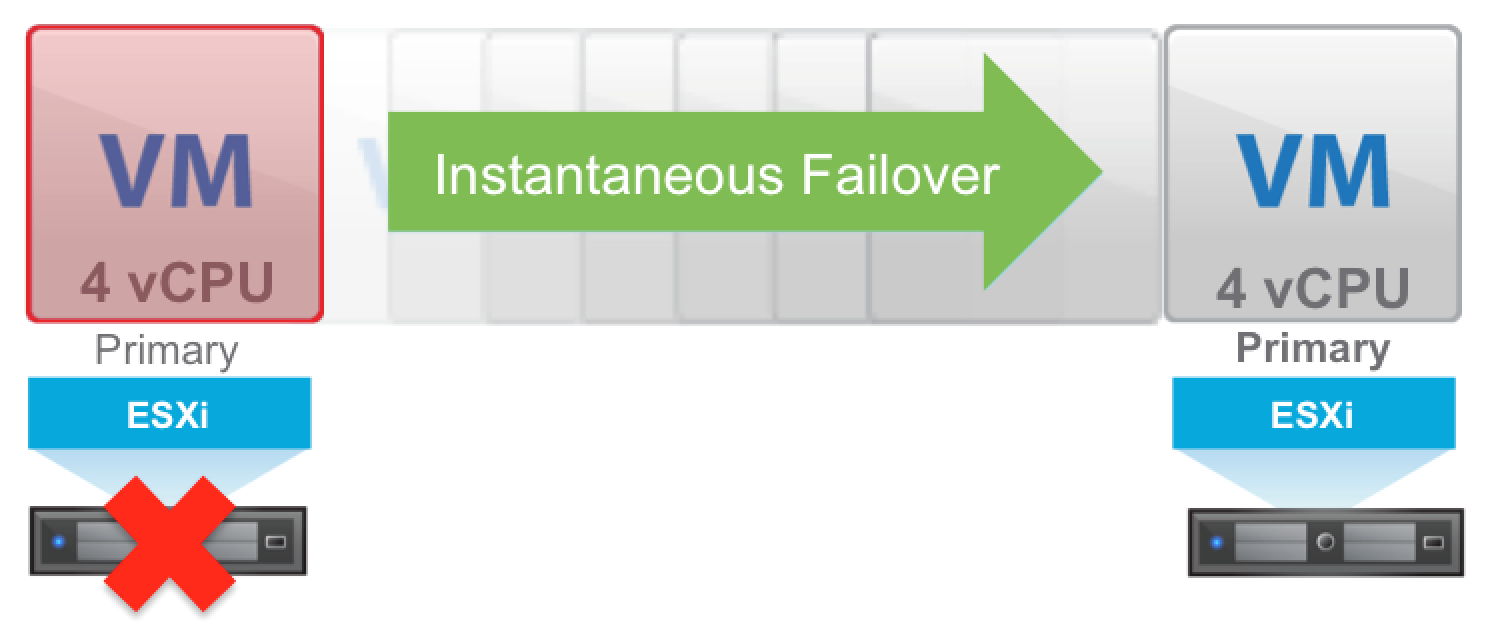 Primary VMs and Secondary VMs always maintain independent copies, which can be placed on different datastores to increase redundancy.

Eager-zeroed thick .vmdk disk files are not required because FT supports all disk file types, including thick and thin. Each VM has it's own vmx config file, vmdk files (new) allowed to be on different datastores (new).