Many customers run their production Oracle databases within VMware vSphere® virtual machines to support
critical and demanding applications. The performance of these Oracle databases can be key to the success of
daily operations.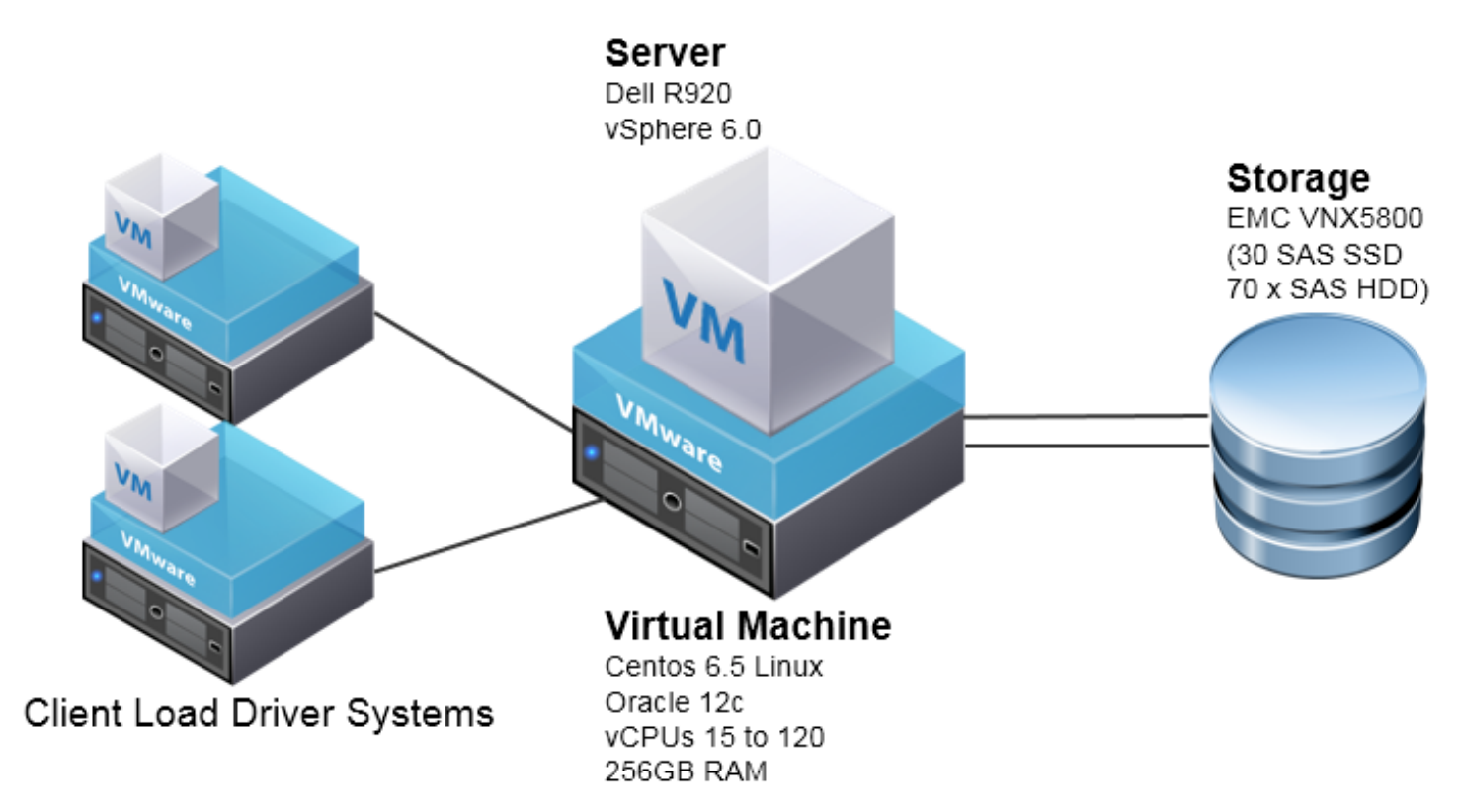 VMware conducted a series of tests to demonstrate the performance and scalability of large
virtual machines on vSphere 6 running Oracle Database 12c. Using a transactional workload, it was found that a
single large "Monster" virtual machine can efficiently use an entire current-generation four-socket server.

These
results demonstrate that even very large and demanding Oracle database workloads can be successfully run with
excellent performance with vSphere.