We did it again, 40 videos is just 4 days. This is a picture of the VMworld TV team who really did their utmost at the VMworld 2015 in Barcelona. I would like to thank the editors and camera guys for their hard work (day and night) and especially my co-host Jeremy van Doorn. Also thanks go out to all our viewers for watching our videos.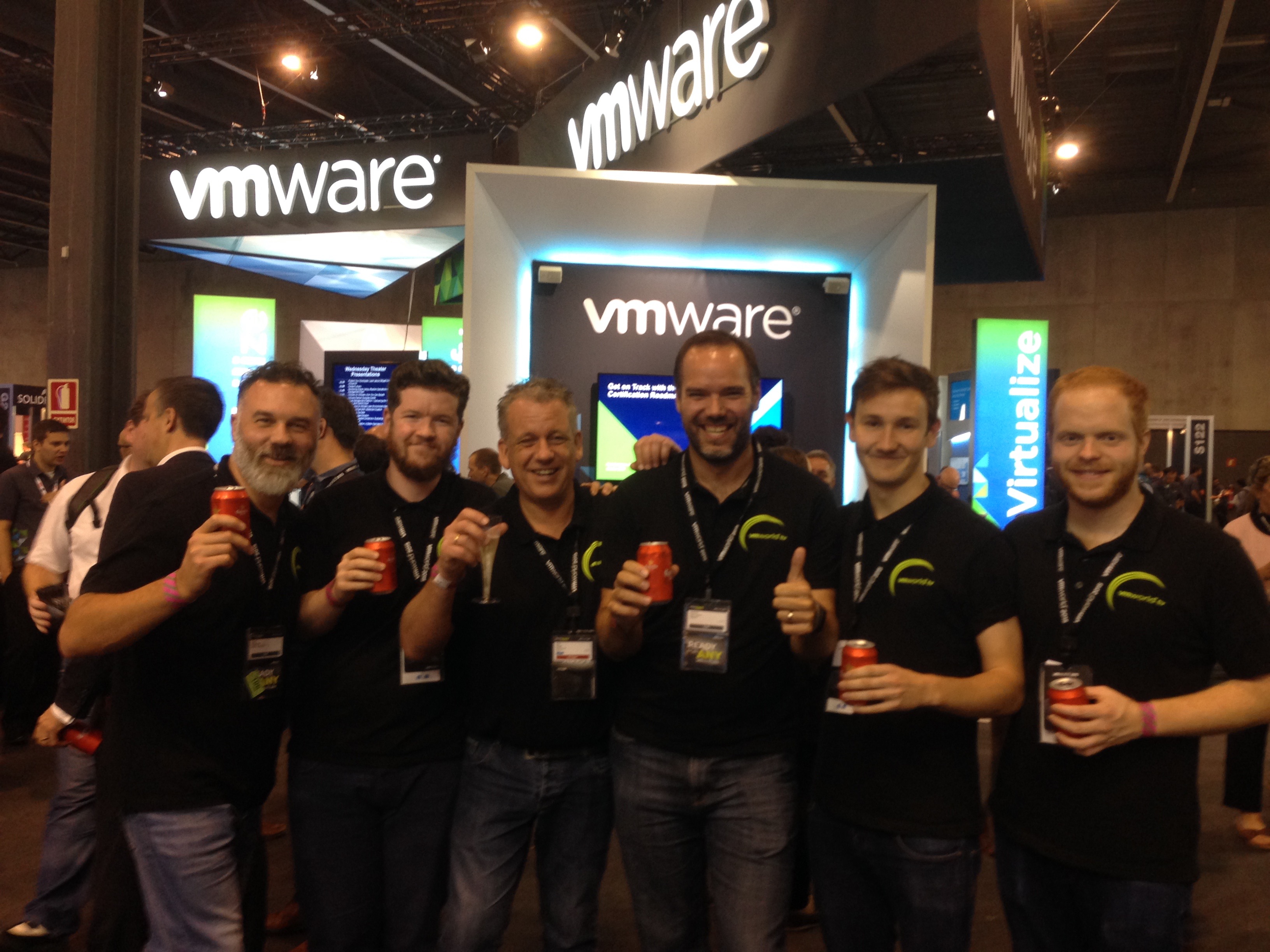 VMworld 2015 - Daily Wrap - Thursday
VMworld TV meets Rubrik
Eric Sloof, King of the Bloggers, meets some more Bloggers! Bloggers!
VMworld TV visits the Community Hang Space
Destination Give Back at VMworld 2015
Jeremy speaks with Elie Kanaan!
The one and only Jeff Jennings talks to VMworld TV
Prince of Persia running on a VM Container? Say what?!?!
Pat Gelsinger exclusive interview with VMworld TV
VMworld 2015 Daily Wrap - Wednesday
VMworld 2015 Europe General Session - 14 October
In conversation with Gavin McLaughlin!
AirVM walk us through an exclusive tech demo
AirVM CEO Josh Vautour speaks to VMworld TV
Eric speaks with Russell Nolan - Veaam Software
An exclusive look at Zerto at VMworld 2015
We catch up with Carl Eschenbach!
VMworld 2015 Europe General Session - Tuesday
Bask Iyer, CIO for VMware, has a message for VMworld TV
VMworld TV at the Benelux Party
VMwoman - Interview - Helle Jul-Hanson
VMworld Daily Wrap - Tuesday
What's it like being an EVO:RAIL Customer?
VMware's very own Aleksey Pershin talks SRM with VMworld TV
Bruce Davie, CTO for Networking at VMware, speaks exclusively to VMworld TV
VMworld TV - Interview - Ajay Singh
VMworld - Interview - Raghu Raghuram
Joe Baguley talks about the CTO Ambassador Program in VMware
Andy Cary talks to Eric Sloof about the education available at VMworld 2015
VMworld TV - Interview - Bill Fathers
Kit Colbert on Cloud Native Apps and Container Strategy
Mike Laverick and the EVO:RAIL at VMworld 2015
Corey Romero talks about what it takes to be a vExpert
VMworld TV meets Alex Galbraith
VMworld TV meets Julian Wood
vExpert Joerg Lew talks exclusively to VMworld TV
Eric Sloof meets Sumit Dhawan
Sanjay Poonen talks to VMworld TV about all things VM
After VMworld, the parties begin!
VMworld 2015 Europe - Welcome to Barcelona!

I've also created a YouTube playlist.