The integration of VMware NSX and the F5 BIG-IP platform, with its full-proxy architecture, provides automated provisioning and deployment of the rich set of F5 application delivery services to both network and virtualization operators and delivers a reliable, enterprise-class application experience to SDDC environments.



NSX, VMware's network virtualization and security platform, delivers logical network and security services and an operational model for the network similar to that delivered by VMware for computing virtualization.

This means data center operators can create virtual networks on demand without having to reconfigure the physical network, enabling them to provision network and security services—including L4–7 application services—in minutes, increase network operations efficiency, and optimally use resources. NSX-distributed service framework enables automated provisioning of services on every hypervisor across the data center, and its scale-out architecture allows services to be scaled on demand by simply adding new hosts.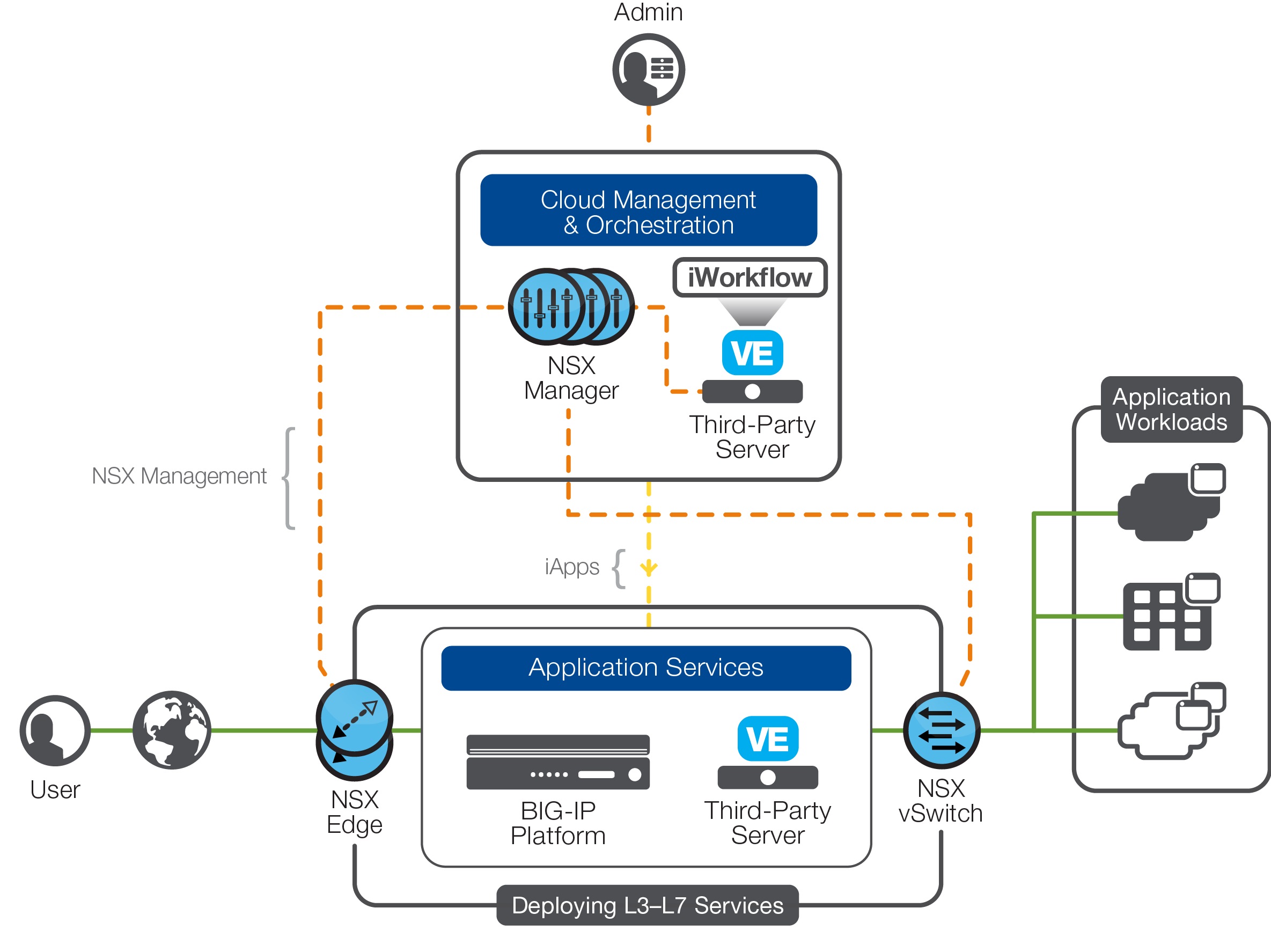 Together, F5 and VMware have reduced repetitive and time-consuming processes by allowing IT staff to pre-define application delivery policies.

Download: F5 Reference Architecture for VMware NSX