Welcome to the Publishing Applications with VMware Horizon 7 Quick-Start Guide. This guide shows you how to quickly install and deploy published applications with VMware Horizon 7. Whether you are new to published applications or run an existing published applications environment, this guide takes you step by step through the installation and configuration of the key software components.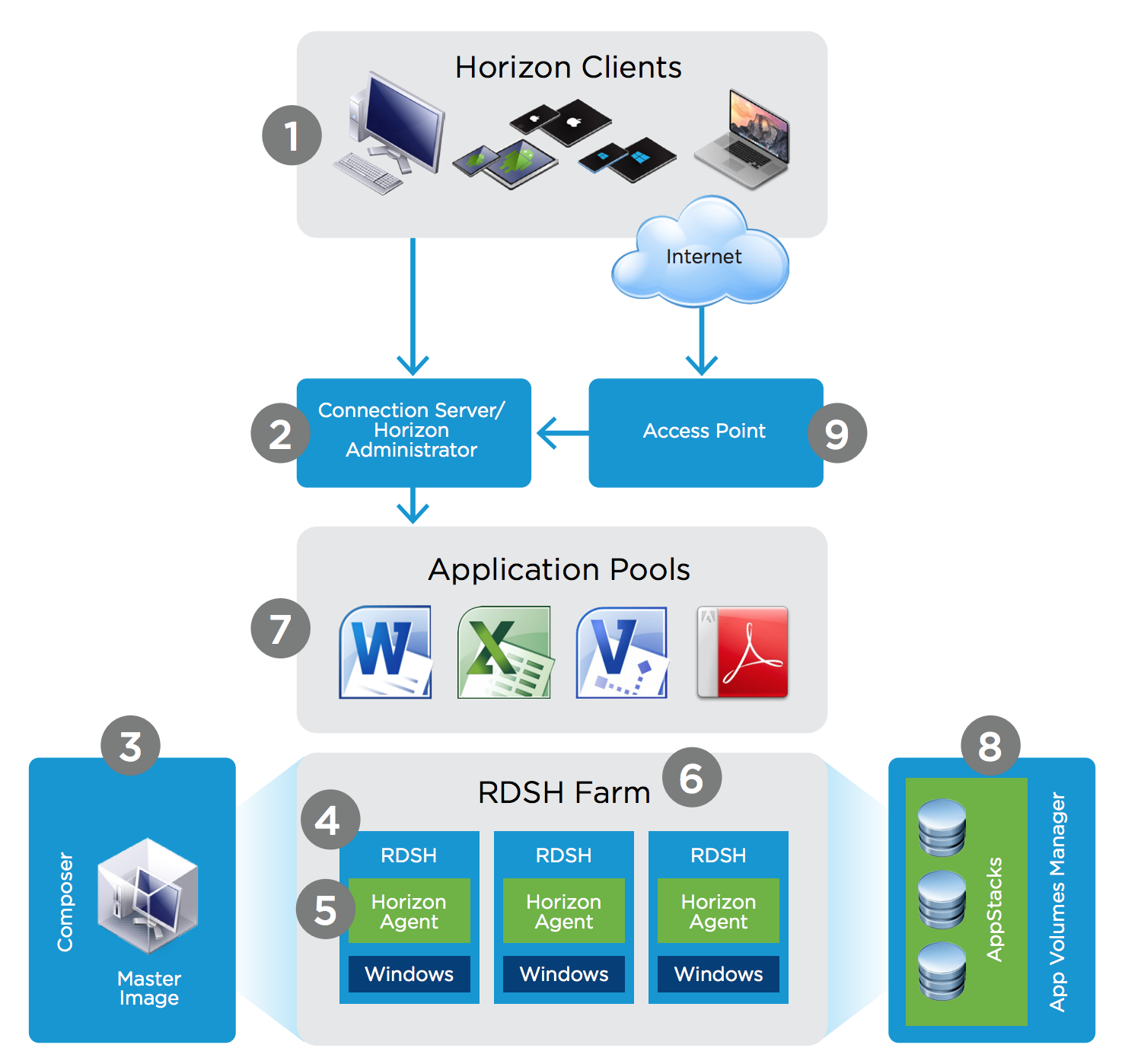 The Horizon 7 RDS Hosted Applications feature, which enables the publishing of applications, supports a wealth of remote-experience features. These include everything from HTML Access to client-drive redirection, access to locally connected USB devices, file-type association, Windows media redirection, content redirection, printer redirection, location-based printing, 3D rendering, smart card authentication, and more.

Horizon 7 RDS Hosted Applications can leverage the PCoIP and Blast Extreme display protocols from VMware, providing a rich user experience using zero, thin, laptop, PC, or mobile clients over LAN, WAN, or bandwidth-limited connections.

This guide introduces you to the Horizon 7 RDS Hosted Applications feature, demonstrating its capabilities through a hands-on, end-to-end set of steps. You install and configure Horizon 7 and then prepare an RDSH server for application pool deployment, set up an RDSH farm, create an application pool, launch and use the published application like an end user would, and monitor remote sessions as an administrator.