The ability to run extremely large virtual machines on vSphere 6.5 aligns closely with the needs of large databases in the enterprise today. Specifically, Oracle database instances in some cases require large amounts of RAM, many processors, and high-speed flash-based storage to achieve the performance needed.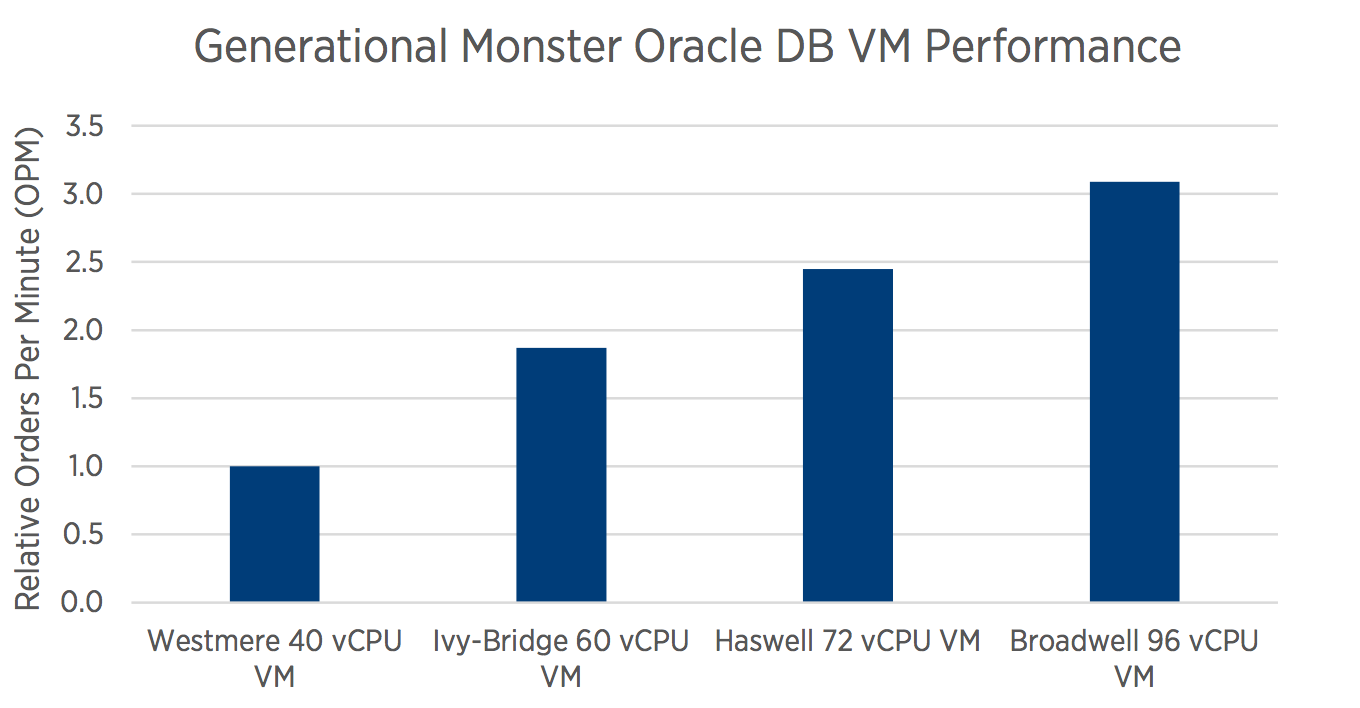 Tests were run in the VMware lab using monster virtual machines running Oracle databases to study their performance. Tests were run across a range of server generations and a flash storage array to illustrate how much performance has increased with each new generation of processor, the performance benefit of HyperThreading, and NUMA effects.

The results of these tests show that the performance of Oracle databases on large virtual machines is excellent.