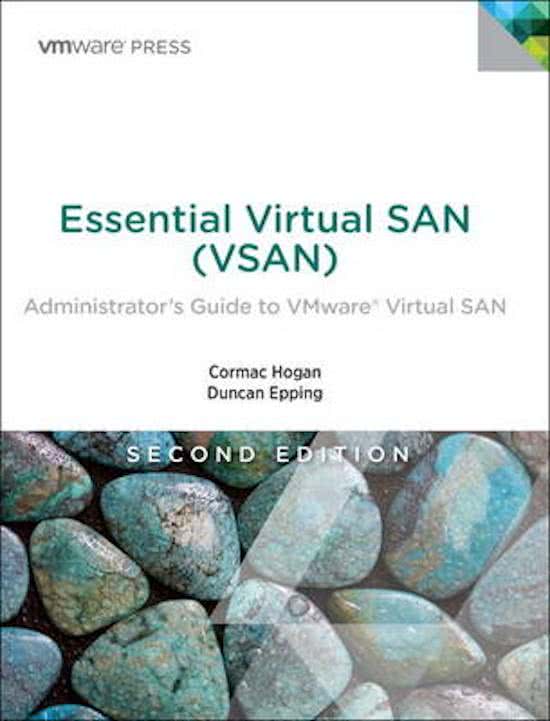 VMware's Virtual SAN has rapidly proven itself in environments ranging from hospitals to oil rigs to e-commerce platforms. Along the way, it has matured to offer unsurpassed features for data integrity, availability, and space efficiency.
Virtual SAN 6.x makes all-flash storage practical for even more use cases, while radically simplifying IT operations and supporting the transition to hyper-converged infrastructures (HCI).
Now, the authors of Essential Virtual SAN (VSAN) have thoroughly updated their definitive guide to this transformative technology. Writing for vSphere administrators, architects, and consultants, Cormac Hogan and Duncan Epping explain what Virtual SAN is, how it has evolved, what it now offers, and how to gain maximum value from it.