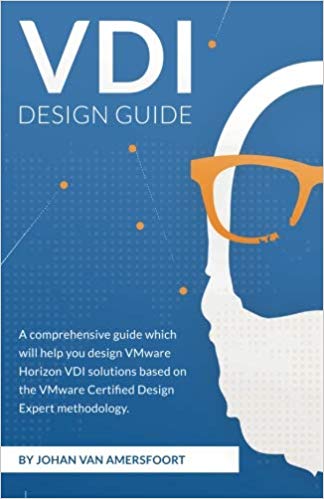 Is this finally the year of the Virtual Desktop Infrastructure (VDI)? There doesn't seem to be a straight answer to that question. A VDI can be designed to work perfectly in your environment, but could also be a big pain in the butt.

This guide written by Johan van Amersfoort will help you design a VMware Horizon VDI, based on the VMware Certified Design Expert (VCDX) methodology. It will help you understand what steps need to be taken to bring a project to a successful result.
It contains examples of real-world design projects, requirements & constraints which will help you make the right decision in a great variety of scenarios. As sizing does matter, you will also be guided through the complete sizing process.
Other topics that will be covered: Windows 10, multi-site architectures, NSX, vSAN, profile strategies, application delivery strategies, assessments, monitoring, security, GPUs, and remote protocols.