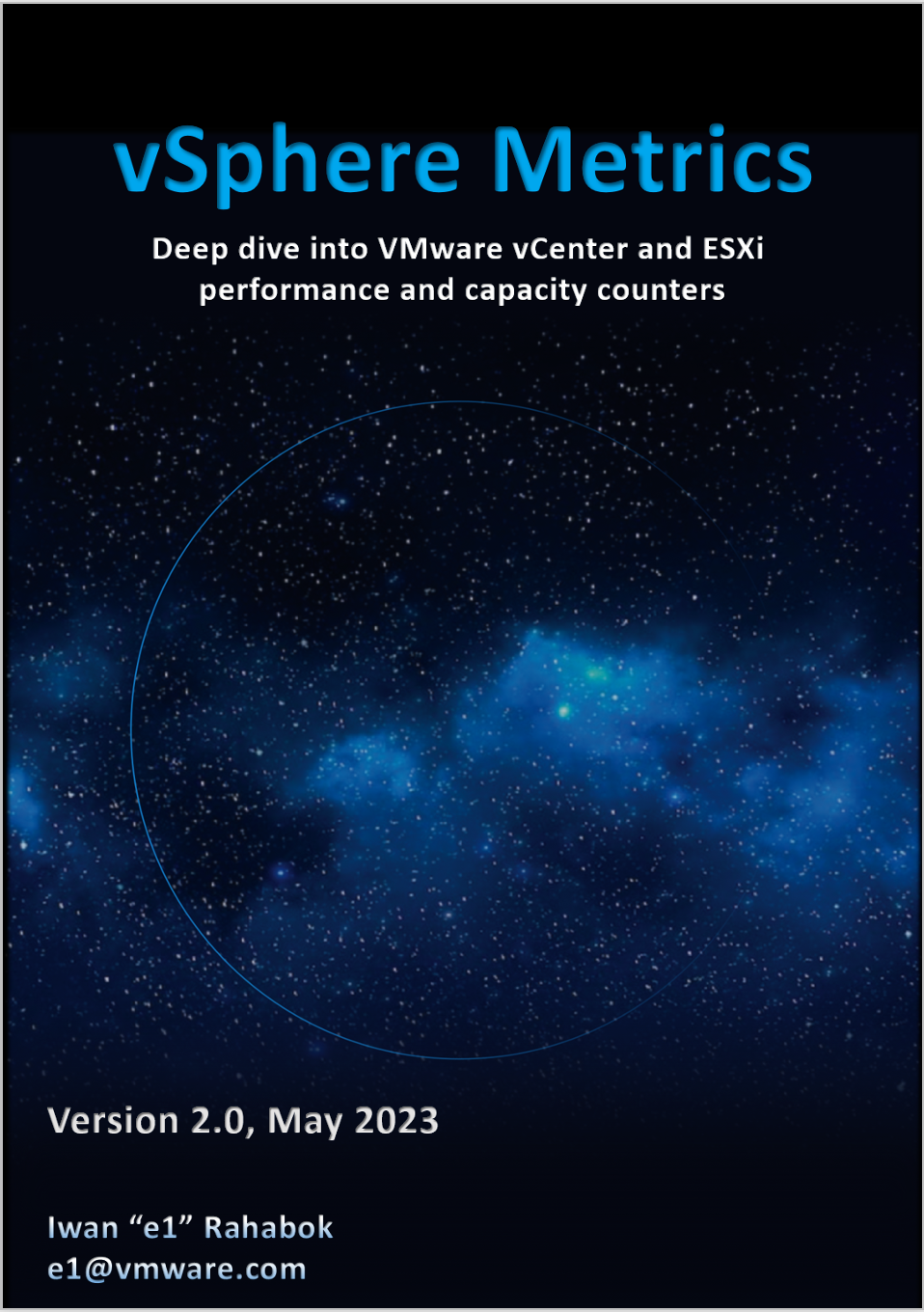 Metric is essentially an accounting of systems in operation. To understand the counter properly, hence requires a knowledge of how the system works. Without internalizing the mechanics, you will have to rely on memorizing. In Iwan 'e1' Rahabok's case, memorizing is only good for exams. So grab a cup of your favorite drink, and take some time to truly understand the reasons behind the metrics. You will appreciate the threshold better when you know how it was calculated.

vSphere ships with many metrics and properties. If we take object by object, and document metrics by metrics, it would be both dry and theoretical. You will be disappointed, as it does not explain how your real world problems are solved.
This book begins with you. It focuses on the problems you are trying to solve when running your operations. It looks at all the use cases and breaks down the metrics from there, which helps you appreciate why the metrics are layered in such a manner.

At 300+ pages, it's not a light reading. To keep the book size manageable, Iwan has excluded some metrics. To see the full list, see VMware Operations Transformation, 4th Edition. This 900-page book is also open-source and free.