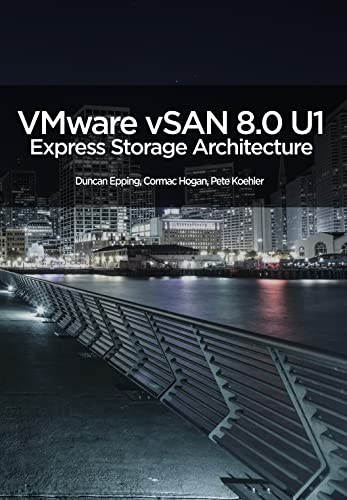 VMware's vSAN has rapidly proven itself in environments ranging from hospitals to oil rigs to e-commerce platforms, and is the market leader in the hyper-converged space.
Along the way, the world of IT has rapidly changed, not just from a software point of view, but also from a hardware perspective. With vSAN 8.0 VMware brought a new architecture to market called vSAN Express Storage Architecture (ESA).
This architecture is highly optimized for today's world of data center resources, be it CPU, memory, networking, or NVMe based flash storage.
The authors of the vSAN Deep Dive have thoroughly updated their definitive guide to this transformative technology. Writing for vSphere administrators, architects, and consultants, Cormac Hogan, Duncan Epping , and Pete Koehler explain what vSAN ESA is, why the architecture has changed, what it now offers, and how to gain maximum value from it.
The book offers expert insight into preparation, installation, configuration, policies, provisioning, clusters, architecture, and more. You'll also find practical guidance for using all data services, stretched clusters, two-node configurations, and cloud-native storage services.