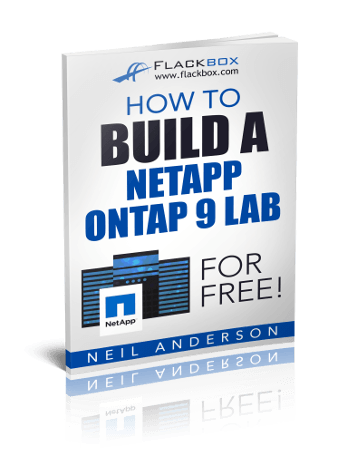 Neil Anderson over at Flackbox.com has written a guide giving step-by-step instructions on how to build a full NetApp ONTAP 9 lab. It's all built with free virtualized software meaning you can build and run it for free on your laptop.
It features two NetApp simulator clusters along with Windows and Linux clients and it's networked via a VyOS router. It gives you a working replica of a production storage environment which you can use for testing or study.
You can download it for free at http://www.flackbox.com/netapp-simulator/
Neil also posts NetApp training videos regularly which you can practice on the lab.